I'm winning at eating healthier this week.
Mostly.  Wine is heart healthy, no?
One of my favorite healthy dinners involves a giant bowl of food.  This week I decided to make BBQ Cauliflower "Rice" Bowls.
Ever since last month's Sriracha Peanut Tofu Power Bowl I've been thinking about different bowl combos.  As I was prowling the aisles at Whole Foods, I saw my old favorite Bone Suckin' sauce and decided a BBQ theme was in order!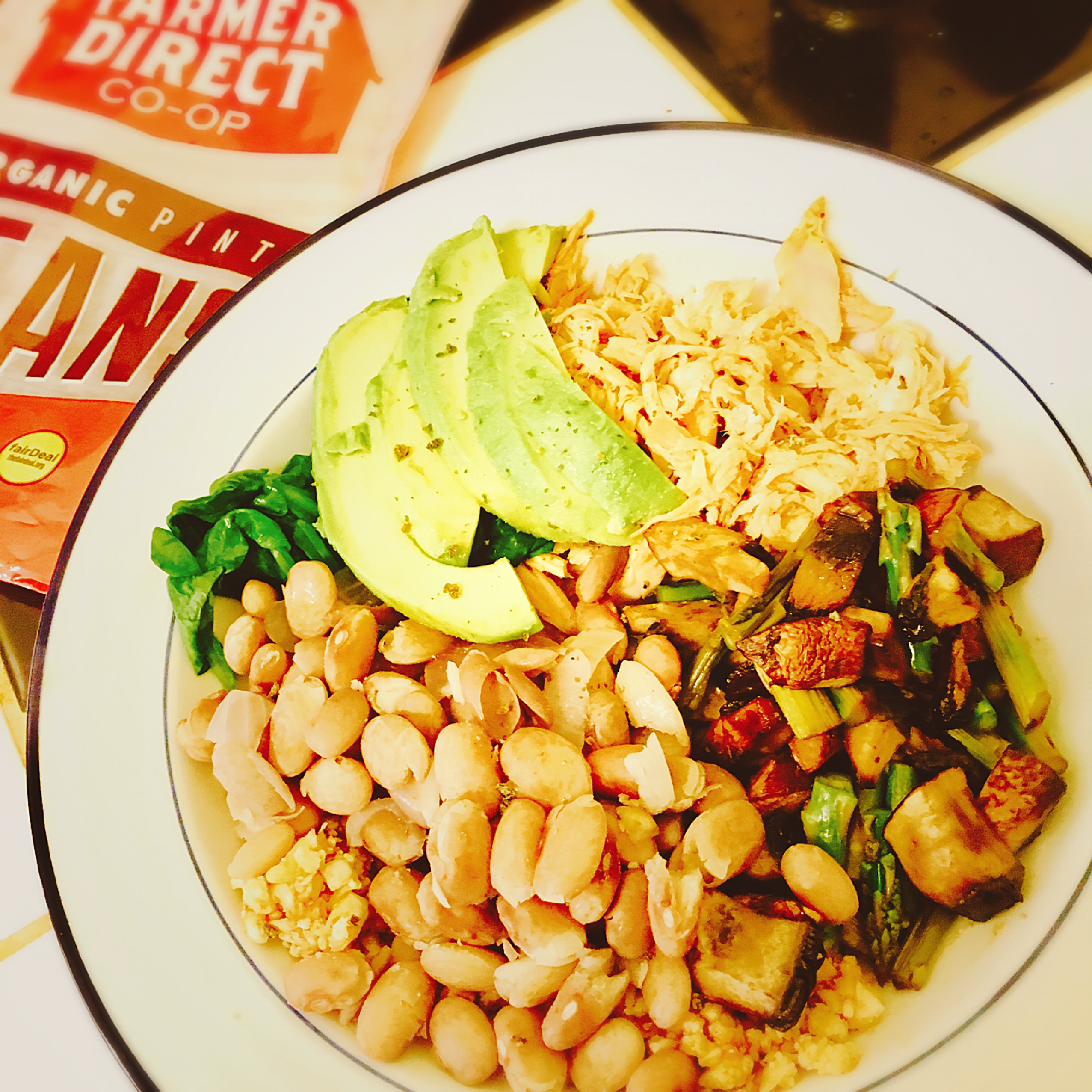 This is a really loose recipe because you can really use whatever you have on hand.  Vegas loves pinto beans, so I decided to include the bag I just got from Farmer Direct (also at Whole Foods).
I was craving mushrooms and spinach, so that went it too.  Plus the asparagus that is currently on sale at my Whole Foods (they should really pay me for advertising).
You can use any protein you like here.  Pork, tofu, or even my BBQ tempeh would have been good here too!  I had just purchased a "naked" rotisserie chicken which was perfect for tossing with the BBQ sauce.
There are a lot of ways to rice cauliflower.  My favorite method – the one I find easiest – is to cut up the cauliflower into smaller pieces and put them in the Vitamix on the low setting.  You may have to stir it up once or twice, but it gives it the perfect texture!
---

BBQ Cauliflower "Rice" Bowl
1 C cauliflower rice
6 oz chicken (or your favorite protein)
1/4 C Bone Suckin' BBQ sauce, divided
1 Portabello mushroom
1 C asparagus
1 C spinach
1 C pinto beans, prepared according to package instructions
Toss cauliflower rice with half of the BBQ sauce and briefly warm in a pan over med-high heat.  Mix the chicken with the other half of the sauce and warm.
Sauté your veggies.  I used a bit of lemon juice and balsamic for mine.
Place the cauliflower rice, chicken, and veggies in a bowl.  Top the rice with the beans.  Add hot sauce as needed and enjoy!
Makes 2 servings.
---
Below is my Halloween eats for WIAW.  Read on and then link up to Jenn's WIAW baby right here today!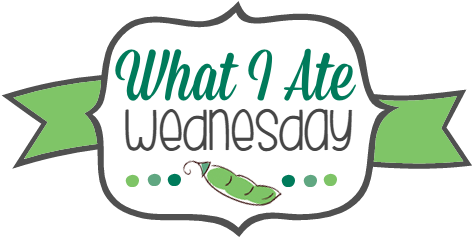 ---
Breakfast:
The usual morning cocktail followed by my vitamin gummies. 
I asked Vegas what she wanted for breakfast… she said toast.  Apparently that equated to "waffle" in my head.
Lunch:
Smoked salmon (again… from Whole Foods), salad, and sweet potato topped with the leftovers from my shakahuka experiment.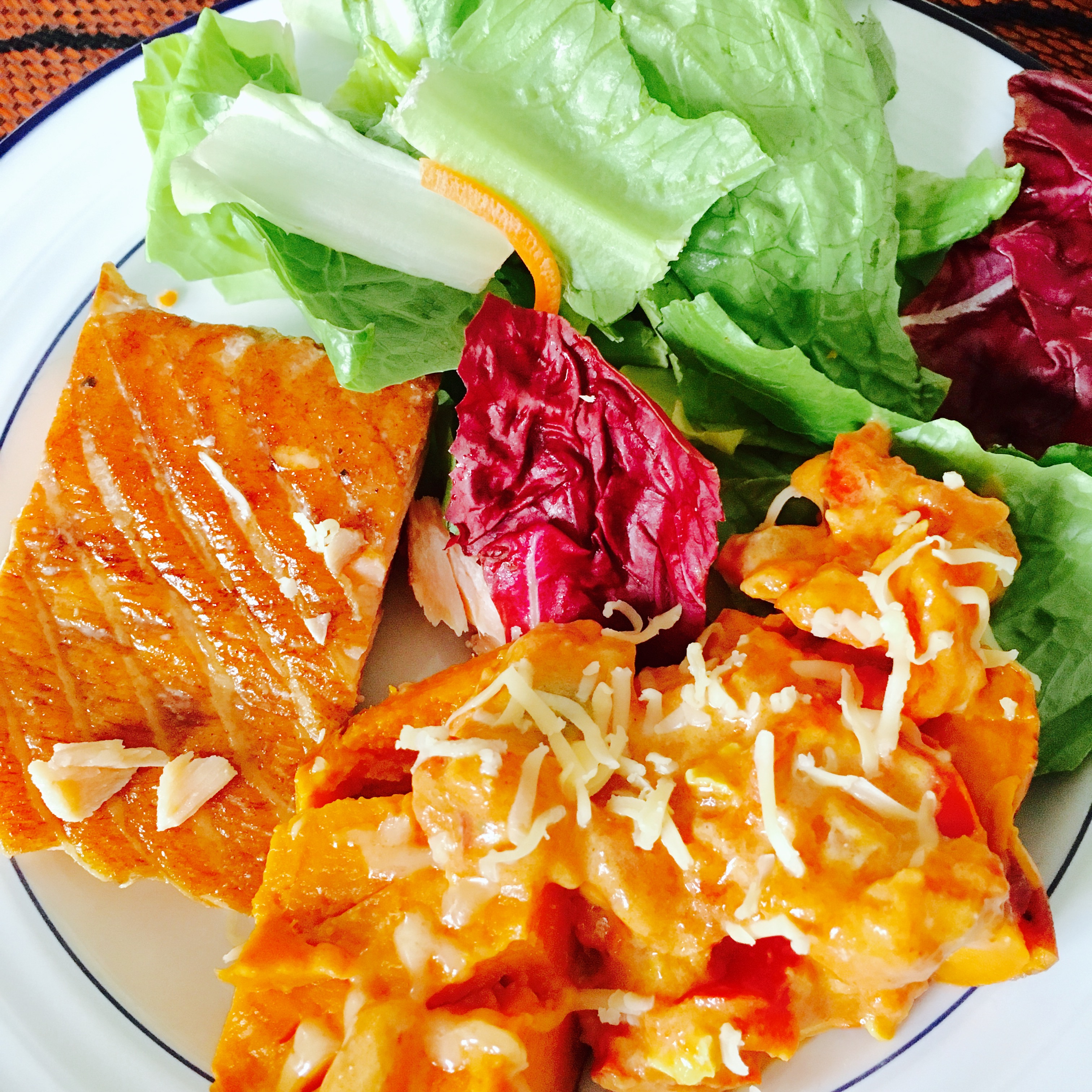 Dinner:
The afore mentioned BBQ Cauliflower Rice Bowl.  Plus wine.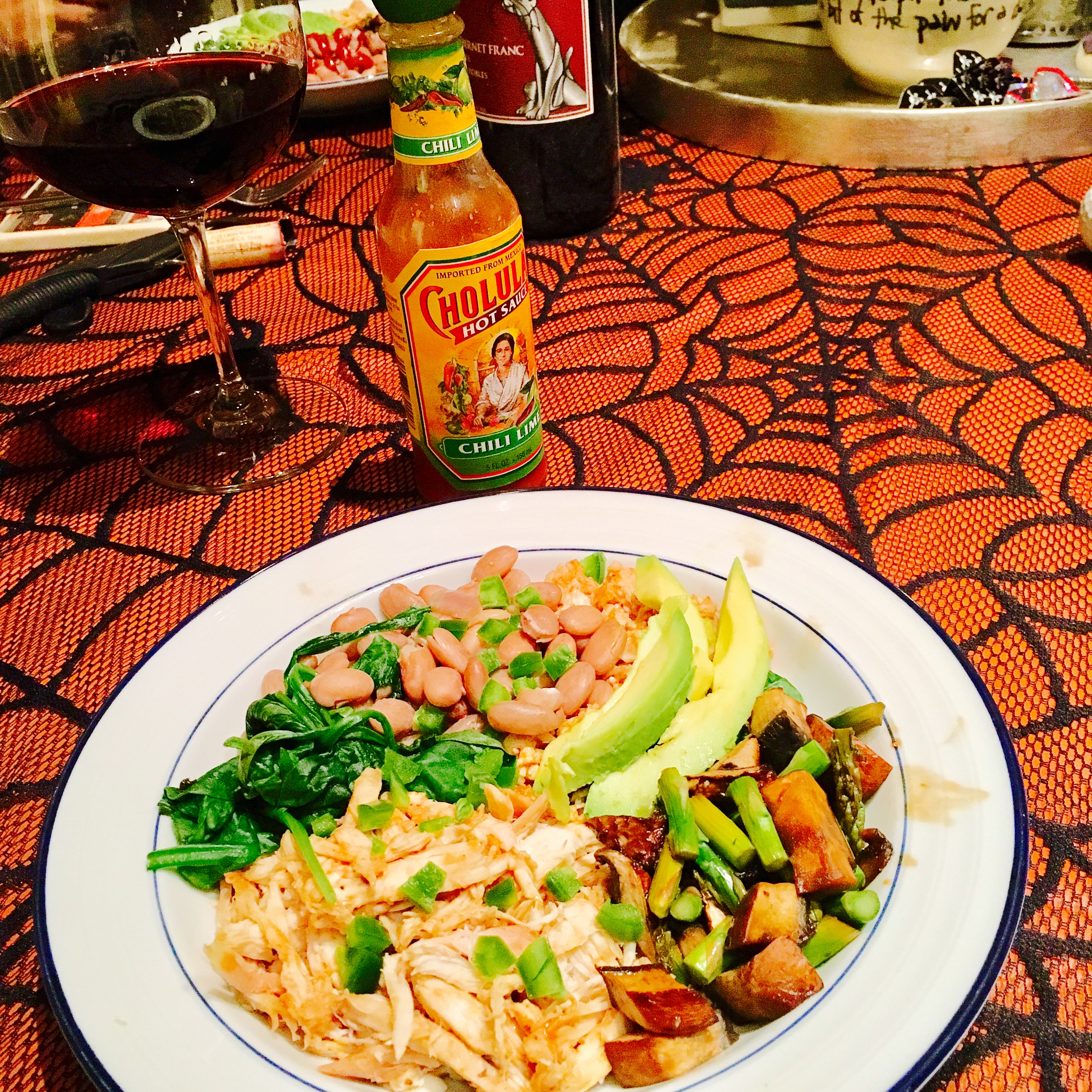 Lastly, there was an unpictured bag of popcorn and peanut M&Ms with another glass of wine while watching Beetlejuice.  We had to have a Halloween movie!


***
I'm already plotting my next bowl… maybe something Mediterranean?
What's your favorite cauliflower use?  Pizza crust is still my #1.
Are you a power bowl fan?