Breaking in a new oven is the best.
Not to be confused with breaking… or burning… a oven.
We're back in business this week with a new oven installed.  No thanks to GE or Home Depot.  You don't realize how much not having an oven can cramp your style!
Our new oven is gorgeous.  It's even blue inside!  Just look at the LG beauty compared to the GE POS model (♫ to the left, to the left… ♪):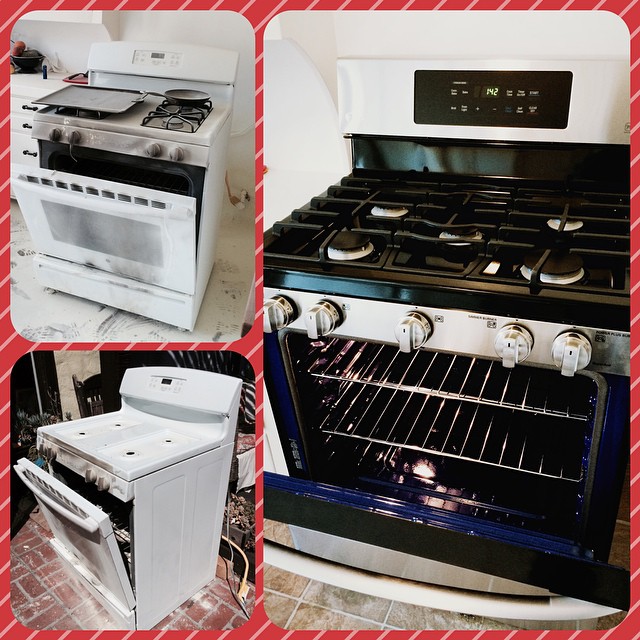 ---
This WIAW I cooked… and then we still went out to dinner.  Hanger is real… lol!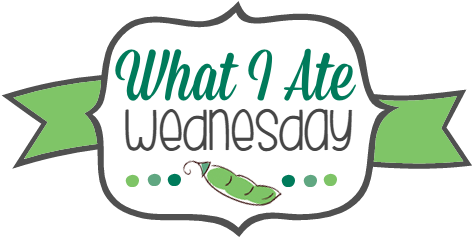 Read on for my eats, and then check out Jenn's blog for everyone else's delicious creations!
---
Breakfast:
Vegas and I had our usual morning cocktail.  I had my morning sludge.
Breakfast was fun to make on the new stove.  I made a veggie frittata, filled with the goods we got from the farmer's market on Saturday.
You could use whatever veggies you have on hand.  Ours included zucchini, basil, shiitake mushrooms, tomato, and onion.  The full recipe is at the bottom of this post.
Lunch:
I went to boxing class at noon and needed something cool and light after.  Purple kale smoothie bowl with Growing Naturals Rice Chocolate Protein hit the spot!  Topped with granola and chocolate syrup.
Dinner:
"Lunch" was not enough.  Especially since Vegas and I went to lift weights after the smoothie.  We were walking home and passed Fig Tree Cafe… starving… hangry… so this 2-part early dinner ensued:
---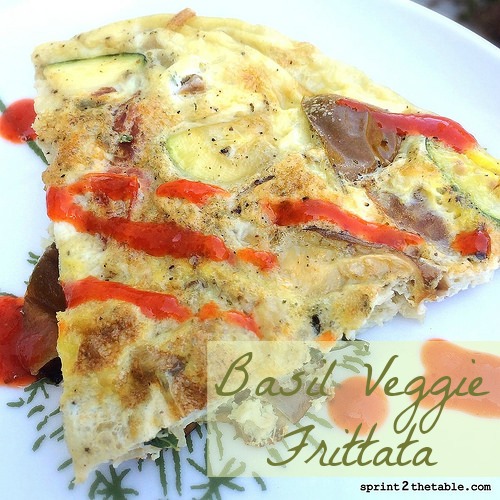 Basil Veggie Frittata
1/4 C chopped red onion
1 clove garlic
5-6 shiitake mushrooms
1/2 medium zucchini, sliced
1 tomato, diced
1 C basil chiffonade
3 eggs
3 egg whites
1/2 tsp black pepper
Heat 12-inch non-stick, oven safe sauté pan over medium high heat.  Spray pan generously with cooking spray or coconut oil. Add onion and garlic to pan and sauté for 1-2 mins, until softening and fragrant.  Add sliced veggies and sauté for 1-2 mins, until soft.  Add basil chiffonade.
Meanwhile, in medium size bowl, scramble together eggs, egg whites, and pepper.
Pour egg mixture into pan and stir with rubber spatula. Cook for 4-5 mins, until the egg mixture has set on the bottom and top begins to solidify.
Place pan into oven and broil for 2-3 mins, until lightly browned and fluffy.  Allow to cool slightly before slicing.
***
Totally meant to cook dinner.  Tomorrow…
Are you a quiche or frittata person?  I want to do a quiche next week! 
Have you ever had prosciutto on a pizza?  It was Vegas' first!  She loved it.