This Basil Avocado Hummus recipe will result in the creamiest homemade hummus you'll ever make! The secret for store-bought creamy hummus is below in this light and refreshing recipe.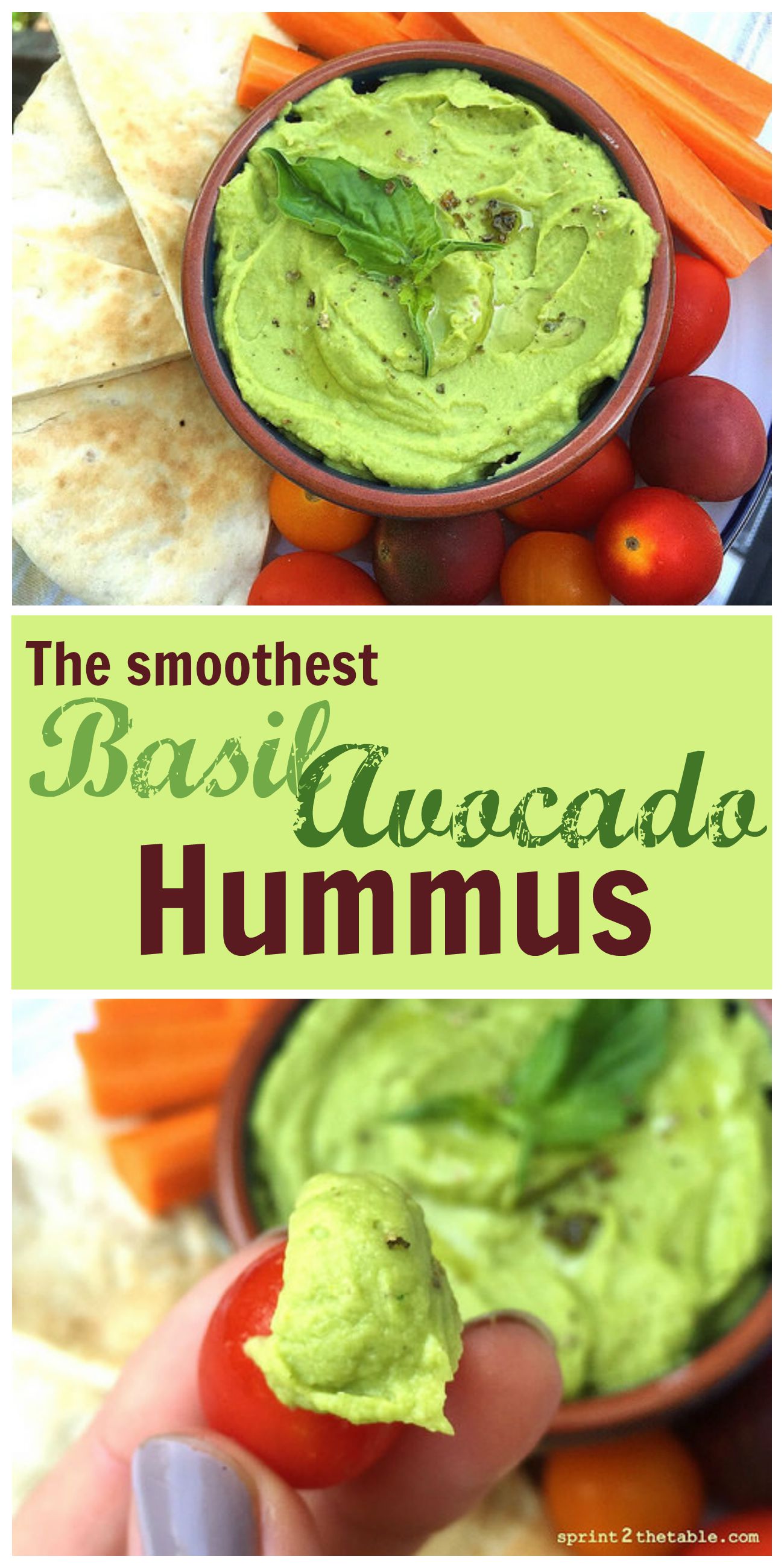 I first learned the secret to achieving store-bought-creamy hummus at home a couple of years ago.  If you peel the beans before you blend them, the resulting hummus is almost impossibly smooth.  And that's exactly what I did for this Basil Avocado Hummus recipe.
Peel EVERY little Garbanzo?!  I thought you had to be nuts to waste all that time peeling a can of beans… until I tried it.
The resulting Guacamole Hummus changed my hummus-making life.  So I thought I'd give it another go, this time with an Italian twist.
If this isn't the smoothest, creamiest hummus you've ever had… I'll refund your money.  Ok not really.  But trust me.
Now that I live in California, the land of avocados, I'm using them in nearly everything.  I especially love adding it to hummus for the additional cream-factor.  The basil and lemon in this version made it light and refreshing, perfect for a warm summer evening.  The backdrop didn't hurt either.
Each month, Orfila Winery does a trivia night on their patio.  You can bring snacks and buy a bottle of wine (or two) there while losing enjoying trivia.  We have some friends that organize a group regularly.  They determine a theme for the food and everyone contributes a dish or two.
Last Thursday it was appetizers – charcuterie, cheeses, grapes, dips, and even a chocolate board!  Vegas and I bought this hummus, pasta chips, and veggies to share.
We were actually doing alright in the scoring… until the last question:
Put these stadiums in order according to seating capacity: Georgia Dome, Titans Stadium, Sports Authority Field, and Soldier Field.
Who knows shit like that!?  Not us!  Ha!
We didn't win, but with a spread like this who cares?
---
Makes 2 cups
adjust servings
Ingredients
1 13.4

oz box unsalted garbanzo beans (chickpeas), rinsed and drained*

1

avocado, peeled and pit removed

Juice of a lemon

1

C basil, loosely packed

1

clove of garlic

1/4

– 1/2 C water

2

tsp extra virgin olive oil

1

tsp black pepper

1

tsp red pepper flakes

1/2

tsp cumin

1/2

tsp onion powder

1/4

tsp sea salt
Instructions
In a food processor or high-speed blender (I used a Vitamix), add all of the ingredients reserving 1/4 cup of the water.
Puree in the mixture until smooth adding more water if the hummus is too thick.
Serve hummus with veggies and pita or crackers. May store in the fridge for up to 4-5 days.
*For the smoothest hummus, remove the shells from the garbanzo beans before adding. It is time-consuming, but the end result is well worth it!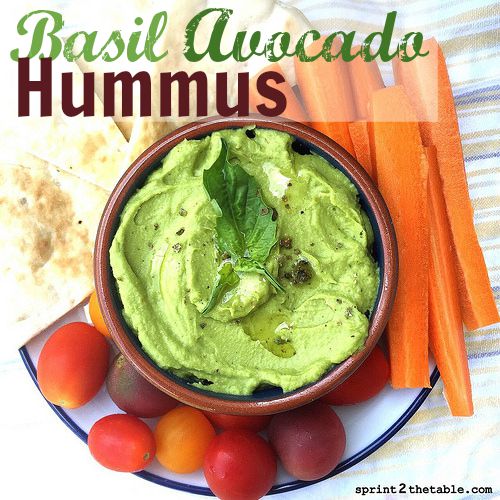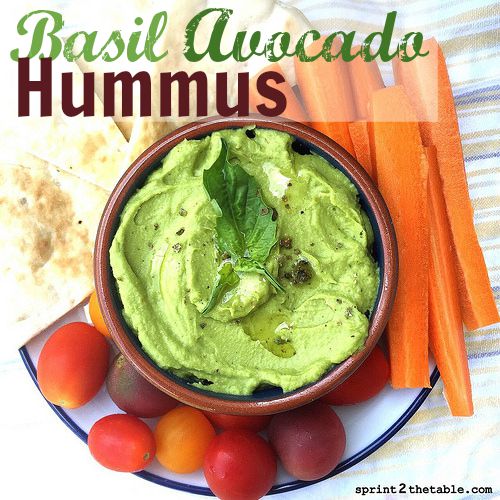 ***
The most marvelous part of trivia is hearing everyone's names.  Ours is Comfortably Dumb. 
Have you played trivia?  What was your team name? 
Do you make your own hummus?