Have you ever tried to explain a sport to someone?
When you say it out loud, it sounds so ridiculous.
Like baseball.  You hit a ball with a stick and run around a diamond.  If you can make it to one of the white squares before they can throw the ball at you, you're safe.
There there's the matter of explaining foul balls (that's what she said), strikes, walks, home runs, stealing… it all happened this weekend when Vegas and I took Lucie to the Padres game.
(For those who don't know already, Lucie is my friend from Switzerland.  She writes a blog and she's awesome.  I visited/met her last year in Switzerland.) 
We sang "Take Me Out To the Ball Game" and "stretched" in the 7th inning.  Try explaining that one!
It as actually a good game to go to.  Both teams were hitting the ball and the crowd was into it.  I had to admit to Lucie that sometimes it can be a pretty boring sport to watch.  Those long, scoreless games that seem too quiet… *yawn*
You can't go to a game without getting a beer.  Since Lucie doesn't drink beer, I bought her one of 'Merica's finest malt delicacies.  So very sorry…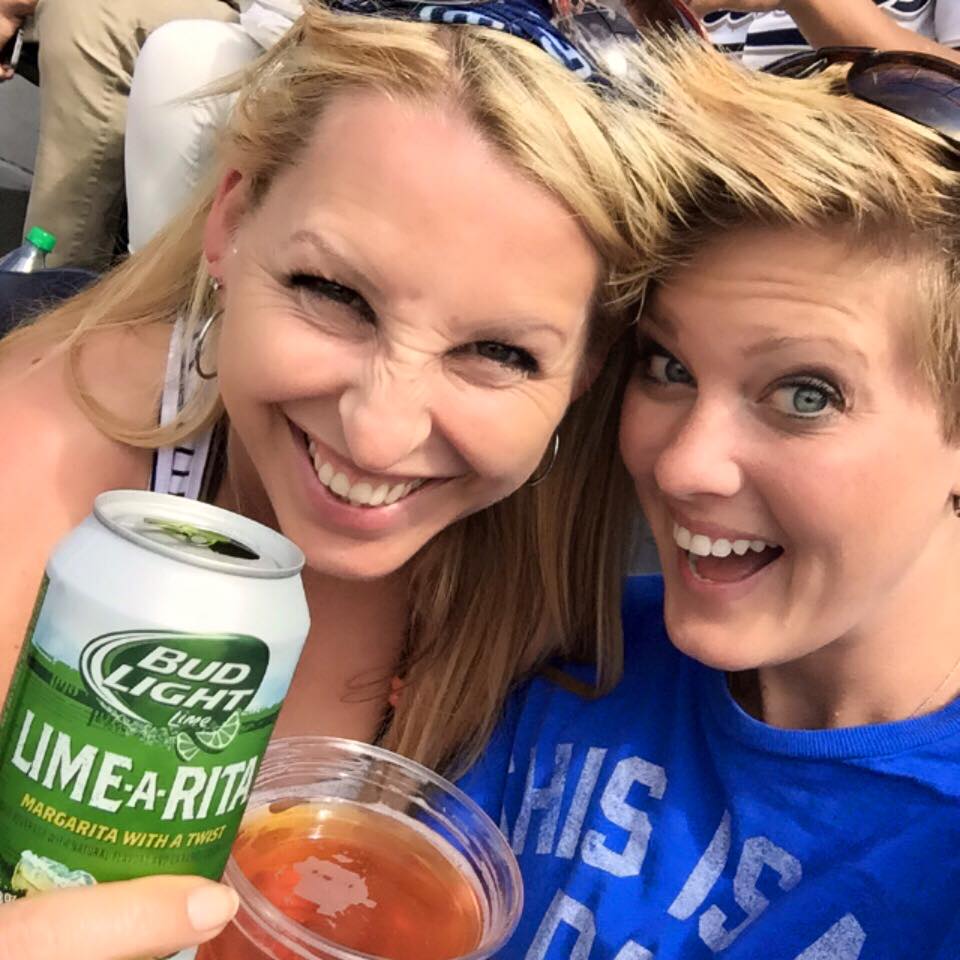 I went with a regular beer.  And an appropriately-themed shirt.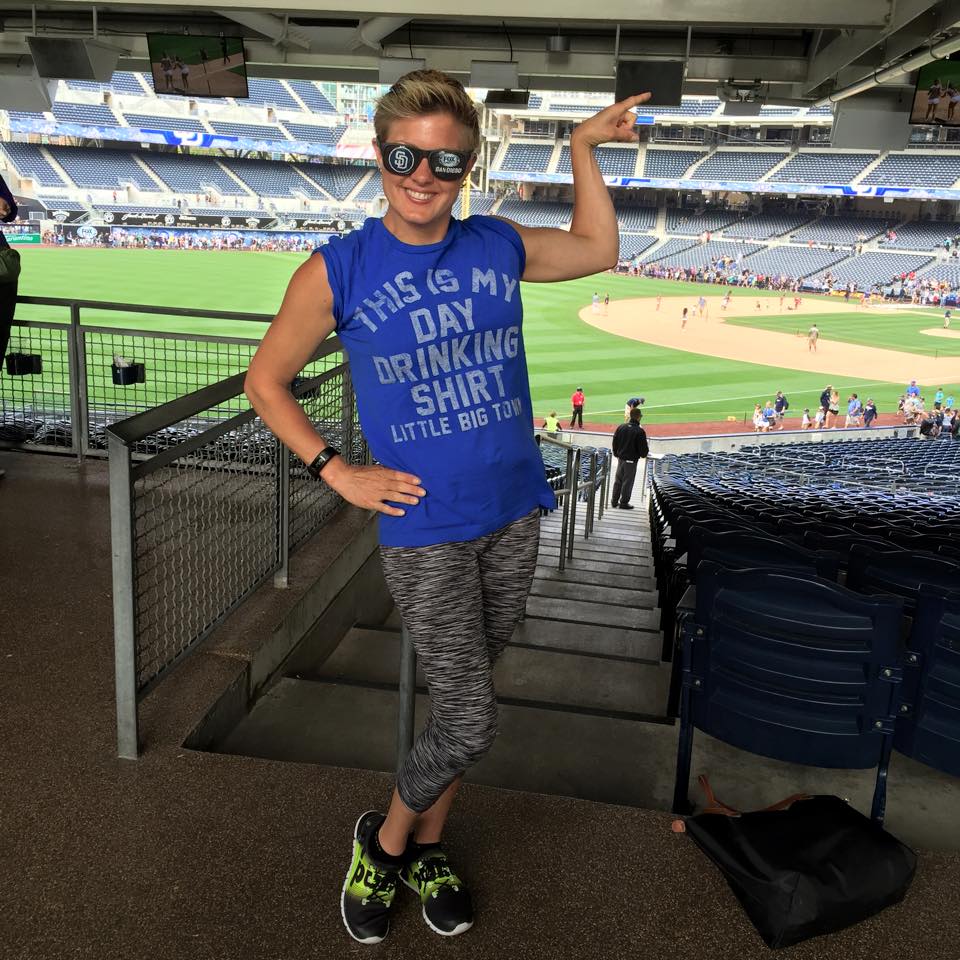 We paused for more pictures on the way out.  Below is a selfie I took.  Lucie has a better one… because she has an actual selfie stick!
Totally getting one before Vegas and I go on vacation.  #shameless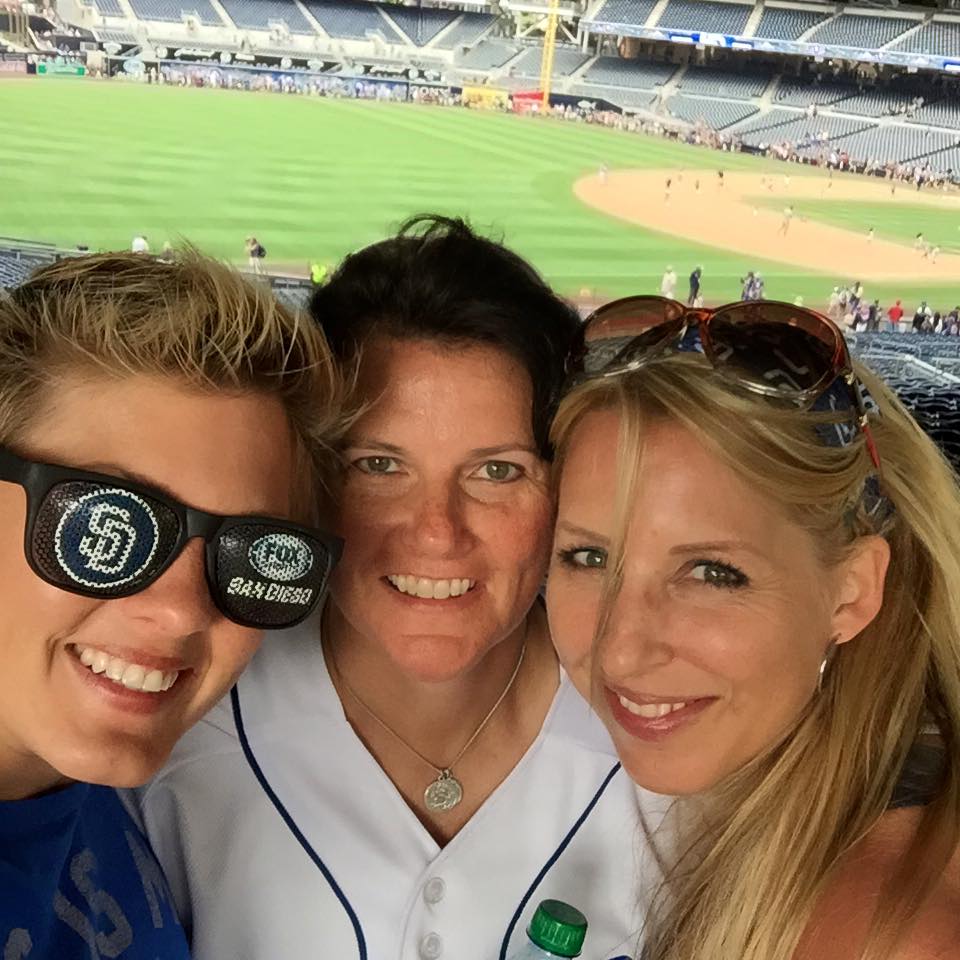 ***
We're having a marvelous time in San Diego… but we're taking a little field trip this weekend for Lucie's birthday!
Do you think baseball is boring?
Have you ever realized in the middle of explaining a game how ridiculous it sounds?