I'm forever getting back on track.
It's a process.  Amiright? 
I love going out to eat.  I love wine.  It's fun when you're happy or in love.  It cheers you up when you're down.  If you work from home (like I do), it gets you out of the house after a long day.  It's also costly – both in terms of money and calories.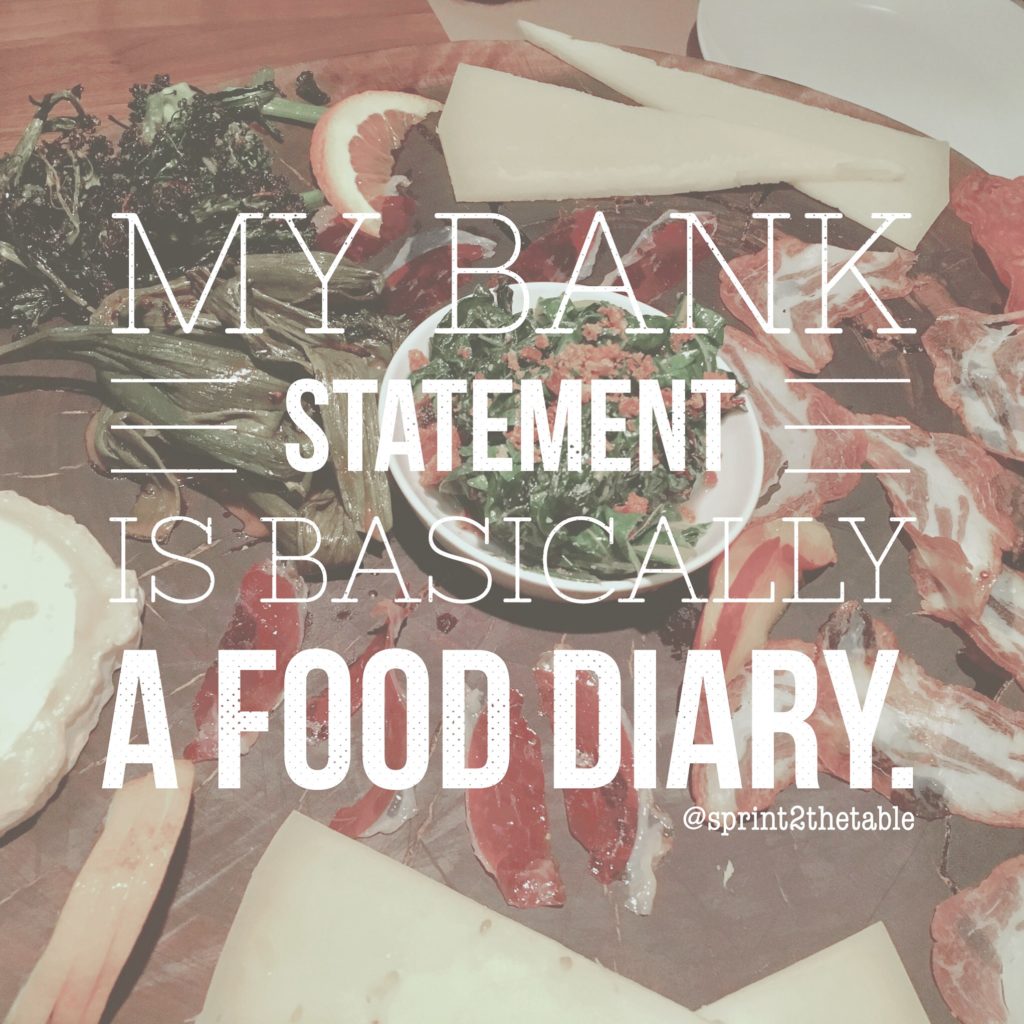 As I mentioned Monday, I'm back on the wagon.  However, rather than putting pressure on myself not to "mess up," I'm just going to try to be reasonable.  I'm using my injury as motivation to put myself in the best place possible to recover from ACL surgery in July.  Time to make my workouts count and set myself up for success (as my dad would say).
The swelling in my knee went down enough to use the elliptical, and I've been hitting the weights with a plan.  It feels good to have a plan!  I've been posting my workouts on Instagram (← shameless plug).  I actually used to do these weight workouts I was training for figure competitions.  Lifting will forever be guaranteed to put a smile on my face… underneath my bitchy resting face, that is. 😉
Writing workouts is still a lot of fun to me.  I never stopped lifting, but writing them down helps to keep me focused.  Sharing them with you on IG is a bonus because it keeps me accountable and hopefully gives others some ideas.
Enough blabber.  On to What I Ate Wednesday!  (Technically my Tuesday.)
Breakfast:
The usual morning cocktail, followed by vitamins and a Matcha Latte.
For breakfast, I took the time to make eggs.  I post it on Instagram along with my workout, all while I completing my (very boring) cardio.
After my workout, I inhaled a smoothie.  I didn't even take a pic… but I was rushing to shower and get to lunch!
Lunch:
I know I'm supposed to be eating out less… but it was Taco Tuesday and I had friends in town from ATL.  I took them to my favorite neighborhood taco spot, La Vecindad.
They make really fresh tacos that are 2 for $6 on Tuesdays, so that I don't feel at all bad about that.  I had a carne asada and a pollo, plus lots of guacamole.  You can't tell from the picture, but they really pile it on. 👌🏼  Chipotle whaaaaat???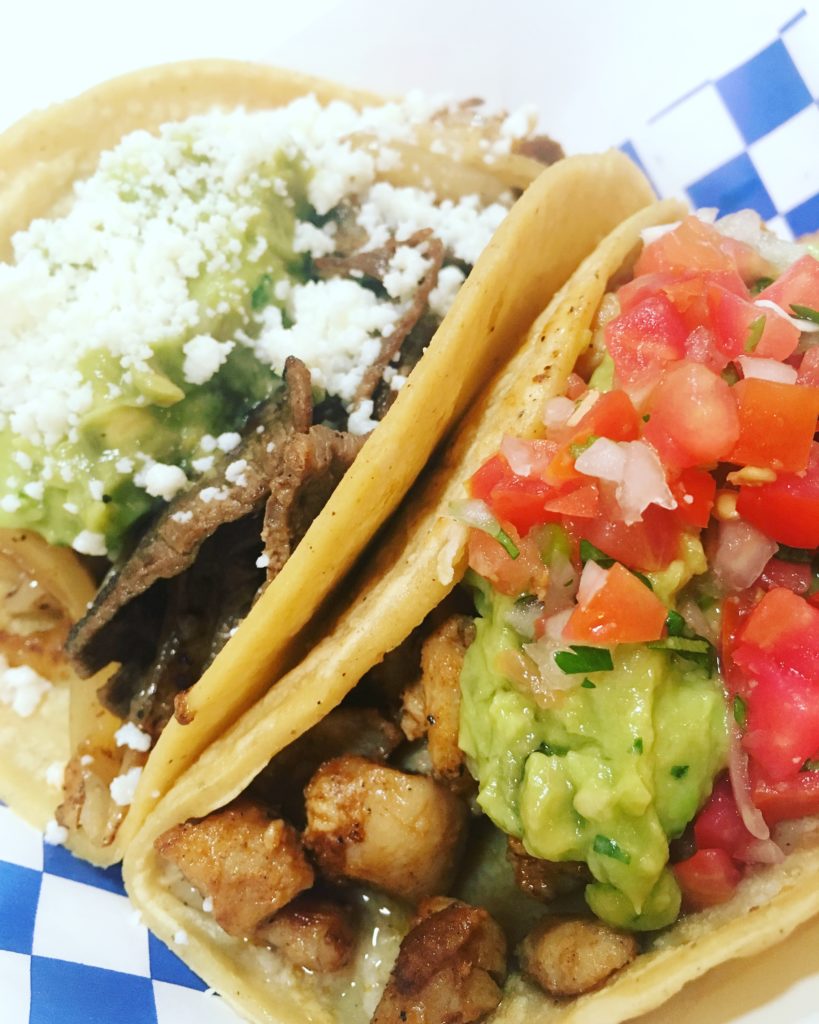 I would just like to say, I did NOT have one of their very delicious margaritas.  This is basically unheard of for me.  #winning
Dinner:
Before I get to dinner, I have to brag on Vegas.  We left the house – together – so I could drop her at the airport.  When I got back, these were on the table:
She somehow snuck them past me on the way out the door!  How sweet is that?!  I don't know how I got so lucky.  Really.  I'm kind of a dick.  HAHAHA!
With Vegas gone, dinner was a solo affair.  Translation: stuff only I will eat.  Salad with hummus, red bell peppers, and leftover rotisserie chicken that I tossed in BBQ sauce.  Plus, the pièce de résistance… an egg.  I've developed an addiction for #yolkporn salads (which Vegas will not touch).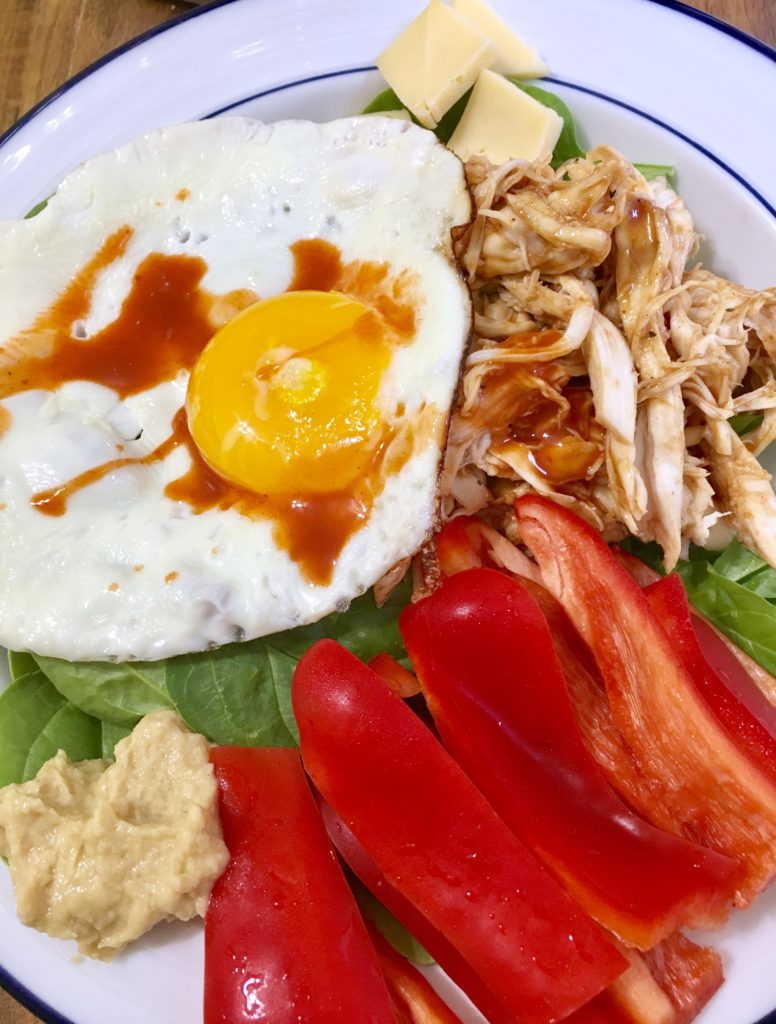 ---
Make sure to link up to Jenn's WIAW baby below!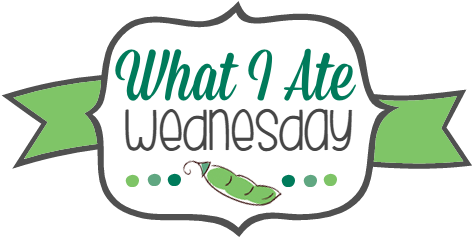 ***
I'm trying a spin class tomorrow… let's see how the ACL likes that!  #gluttonforpunishment
Do you like egg salads?
What does your bank statement say about you?