I completely forgot I was hosting WIAW today.
But I have a really good excuse.
I'm too busy going to doctors and laying around like this:
I was playing ball Sunday.  First game of the season.  First hit.  It was a great hit.  Then I slid into second base in the stupidest way possible.  Something in my knee popped.  Got carried off the field and went right to the ER.
We're waiting on an MRI to confirm, but the doctor says that I likely have a torn ACL AND meniscus.  Because I can't do anything half assed.
So instead of going to Thailand, I left the doctor and went for Thai food.  Same difference, no?
---
So here's Jenn's WIAW baby… a little late, but link up right here today.  (Sorry.)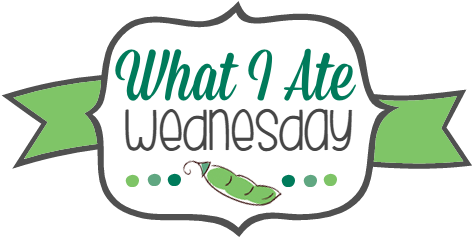 ---
Breakfast:
Vegas has taken to bring me my morning cocktail in bed.  She's the best.
Then I crutched to the kitchen for a greek yogurt bowl.  This combo is delish, btw.
Lunch:
We had lunch on the fly between doctor's appointments.  We were right by the Asian section of San Diego, so we took full advantage and stopped for Thai at Koon Thai Kitchen.  No Thailand = eat Thai food.
I got fresh spring rolls to start and then chicken larb.  It was good… not the best we've found here though.  She warned that the food was HOT so I ordered mine medium… then had to ask for more heat.  The extra chili power blend she brought me was fantastic.  Hot, yet still flavorful.  Best thing we ate there.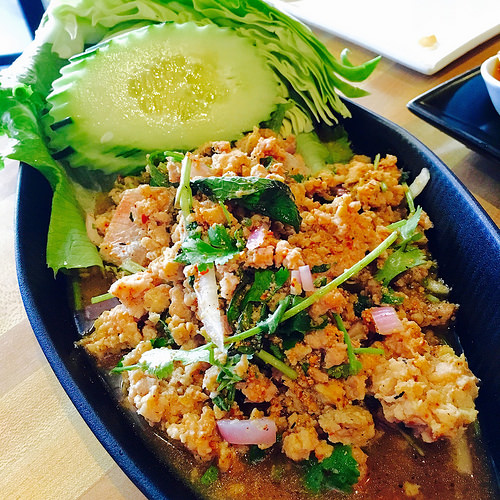 Dinner:
We were still bopping around town running (crutching?) errands, so we decided to grab a beer at The Brew Project.  The sign out front spoke to me.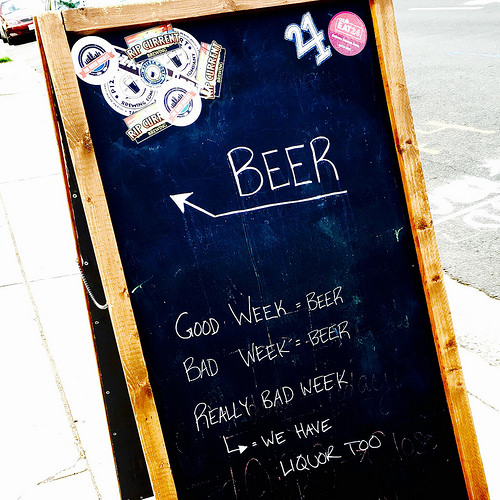 This place is cool because they only have beers brewed in San Diego County.  With over 100 craft breweries, that's not really hard to come by.
Dinner was a couple of dishes off of their happy hour menu: chicken lettuce wraps and carne asada tacos.  I usually really like their food, but this was "meh."  The chicken was salty, the carne was dry, and the smashed avocado wasn't fresh.  But we weren't really there for the food.
The reduced gluten Duck Foot IPA was fantastic.  I'm not going to lie.  I had 3.  #sorryimnotsorry
We went home, finished House of Cards, and I ate a chocolate chip cookie.  I've made better food choices… but to be honest… I am pretty upset and I just don't care right now.
---


***
MRI tomorrow.  Maybe it's just the meniscus… fingers crossed.
Have you ever been sidelined long term?  How'd you cope?
Do you enjoy craft beers?