I made it back to the gym!
Funny how that seems like more of a treat when you're injured. 
I've ditched the crutches and settled for a limp.  Crutches suck, btw.  I can deal with the arm strength aspect, but the chafing!  Lawd that sucked.  Anyway, I made it to the gym.  I rode the stationary bike verrrrrrry gently and did some back (all seated – safety third!).
It was a struggle, but I was happy to be moving around!
It's actually pretty easy to do a killer seated back day.  Because I can't put much pressure on my lower half, I lifted lighter weight and did 20 reps (4 sets, as always).
Here's what I did:
---
Here's my day of new home eats.  Read on and link up to Jenn's WIAW baby at the bottom!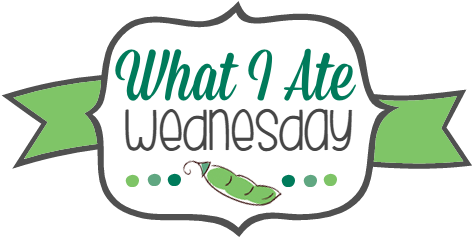 ---
Breakfast:
The usual morning cocktail followed by the gelatin gummy gelation I mentioned Monday.  Vegas actually thinks it helped her tummy!
They did come out a little thick… will add more liquid in the next batch.  (For those who asked, I use this gelatin.)  
And then breakfast:
Lunch:
I meandered down to Whole Foods to grab a rotisserie chicken for lunch.  Have I mentioned that it's a 5 minute walk to WF from my new place?  #danger
Anyway, I made a rotisserie chicken and pasta salad for lunch.  It's based on this recipe for the Smoked Mozzarella Penne Pasta Salad that Vegas LOVES from the prepared foods counter.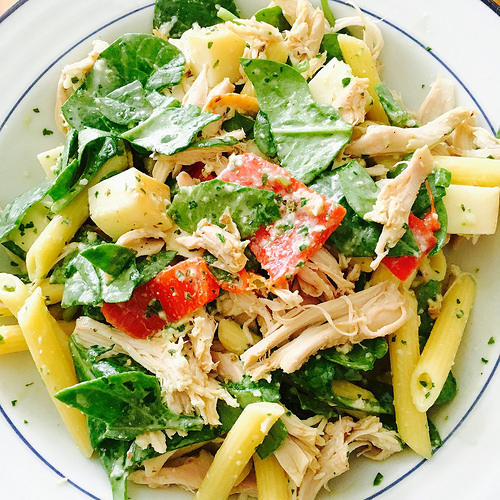 My modifications:
Added rotisserie chicken
Subbed non-fat Greek yogurt for half the mayo
Omitted the salt
It was good, but had too much vinegar.  Next time I'll cut it in half.  Same for the garlic.  I love garlic but I think 3 giant cloves was a bit excessive.
Snack:
Another Fit Body Bakery "cookie".  I say "cookie" because they turned out more fluffy, like a scuffin.  That's a good thing in my book!  They aren't really sweet and each one has 6g of protein, making is a good pre-workout snack.  Especially with the drizzle of Buff Bake White Chocolate Peanut Butter… I almost was too late for a pic!
Dinner:
After my workout I met a friend at my favorite Mexican dive.  It was mole night – they only do it twice a week because mole sauce has like 45568921 ingredients and takes forever to make.
I had both kinds.  Holy moly, was it ever good!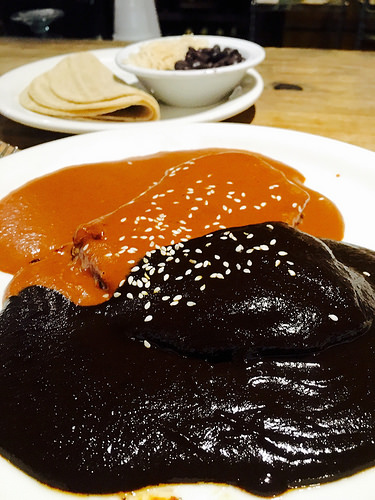 As per usual, brown food looks like poo when photographed.
The shocking thing about this is that I didn't have a single drop of tequila. #willpower
---


***
No #strangebutgood Friday post this week.  I'm taking a little break from it… it's kind turned into having to moderate people that link up like 5 recipes that aren't applicable.  An, let's be honest, it's not like 50 billion people link up. 😉
Have you ever had mole?  I swear it tastes better than it looks!
What's your favorite prepared food item at the grocery store?