The hardest part about vacation is coming back home.
Not that San Diego sucks to come home to.
There's just nothing like being in Olympia and running the length of the stadium where the greatest athletes ran in 776 BC.  A stadium where women were once forbidden to be.
I'm sure they would have appreciated my #winning pose in front of the Temple of Zeus.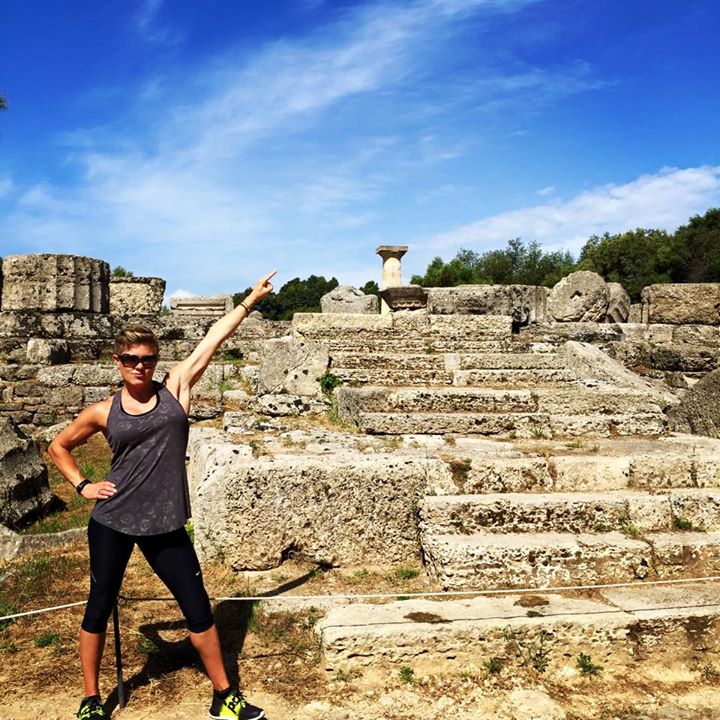 I'll miss lazy lunches with half a liter of crisp white wine and tasty Greek eats.
(That Fix beer wasn't too shabby either!)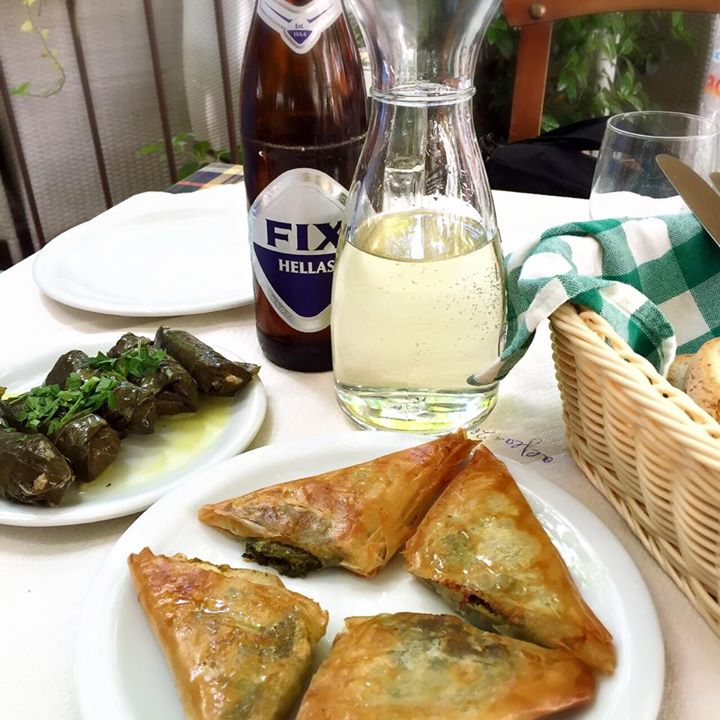 The occasional hilly morning run filled with breaks to take photos.
Picturesque doesn't even being to describe the streets of Delphi.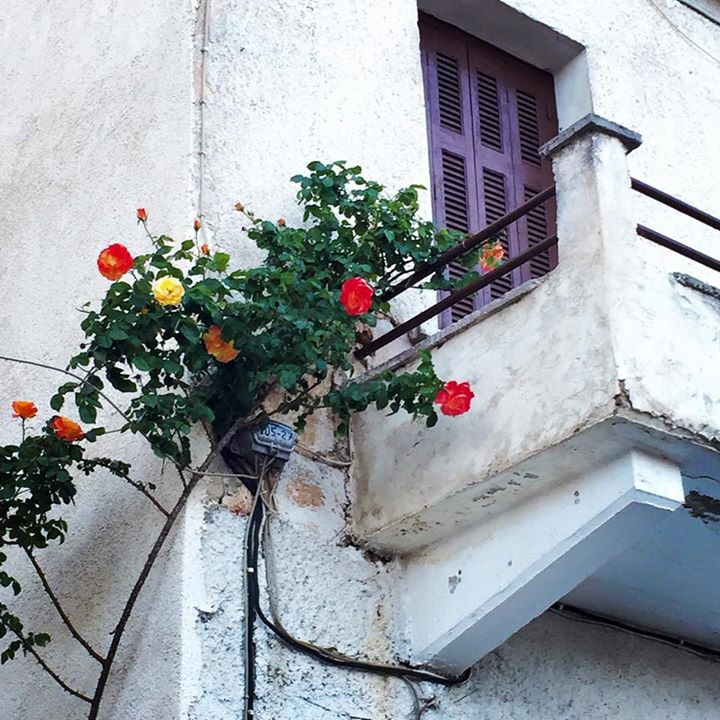 Feeling zen and mellow in Meteora.  It would be a nightmare if you were afraid of heights… except it's so serenely beautiful you forget to be scared.
Meteora literally means "suspended in the air" — and it lives up to it's name.  Stunning Greek Orthodox monasteries dot the sides of rock formations.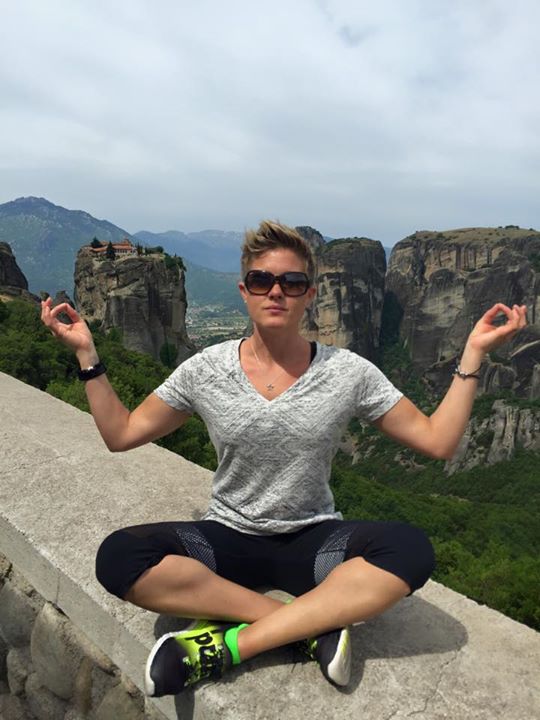 The islands were just as stunning in their own way.  Our first stop – the island of Mykonos – was my favorite.
How could you not start the day smiling when this is the view from your patio?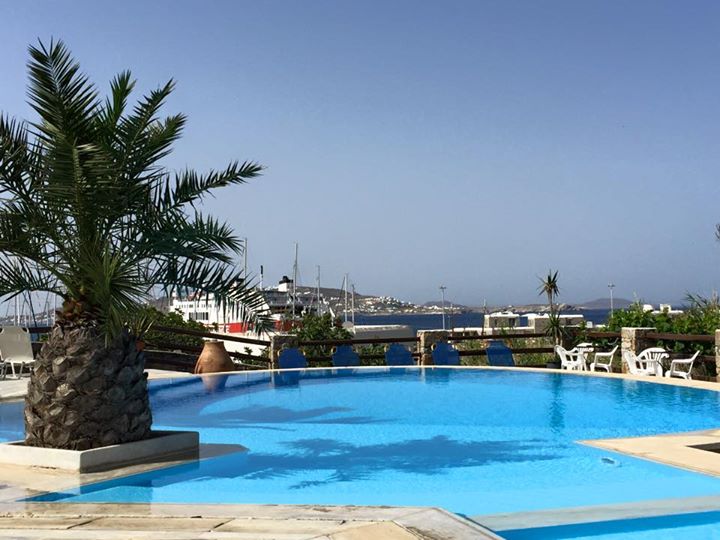 We had to check out the "party" scene.  It was actually quite tame.
That didn't stop me from grinning like a Cheshire Cat while hanging out with out new friends at Super Paradise.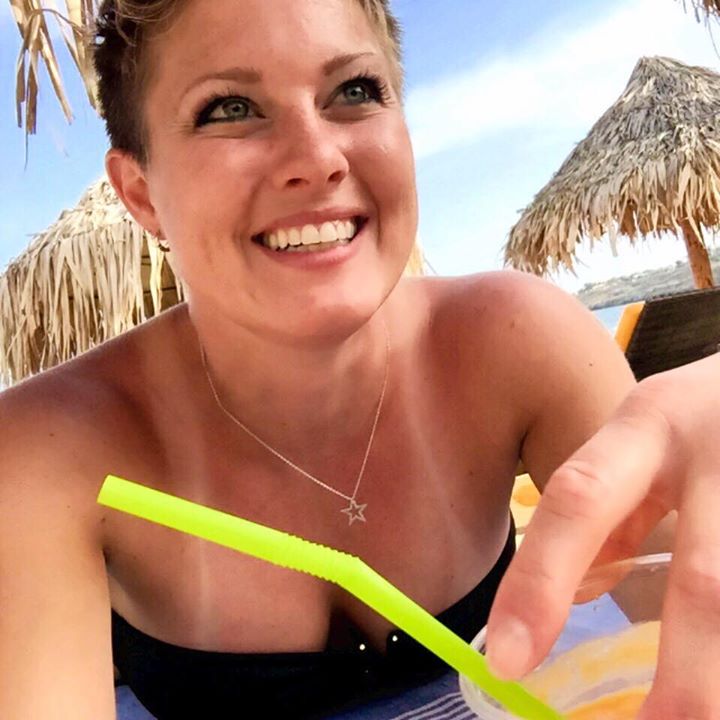 Sometimes Vegas and I would pass a cozy-looking patio with a view so beautiful we were forced to stop for a glass of bubbly.
Forced, I tell you!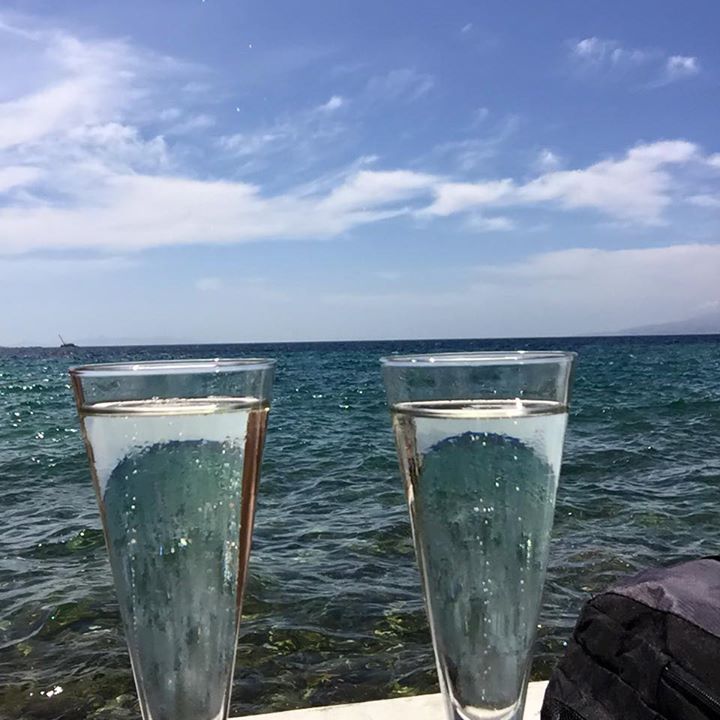 Other times the view was so stunning we put down our champagne to stare.
We were touring Santo Winery in Santorini when the sky cleared and traded rain for a sun shower.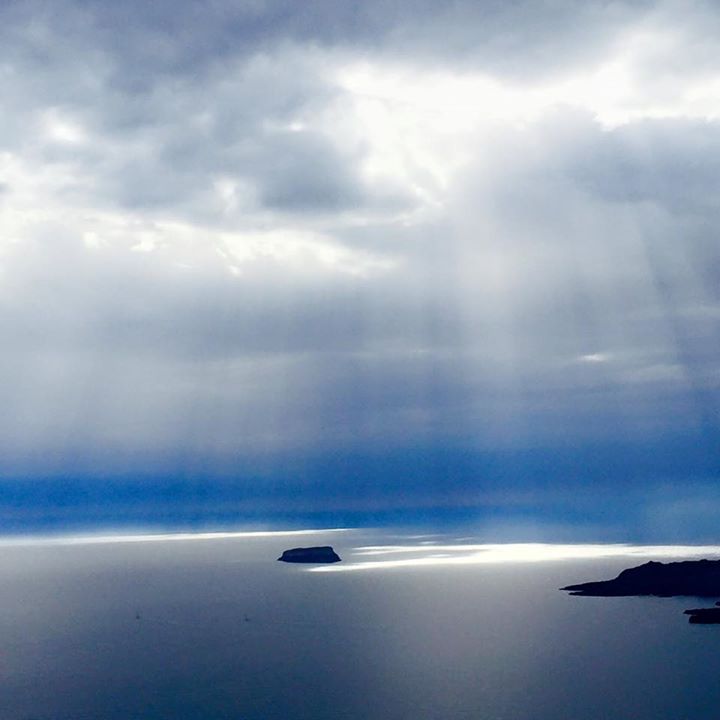 The last day in Santorini it go cloudy as we headed back from Oia.  We stopped to try to catch the sunset… it never cleared enough and I was worried about driving in the dark on the ATV.
Missing the famed Santorini sunset didn't matter though.  Stopping there on the side of the cliff looking out at the misty sky over the ocean with the love of my life was as good as it gets.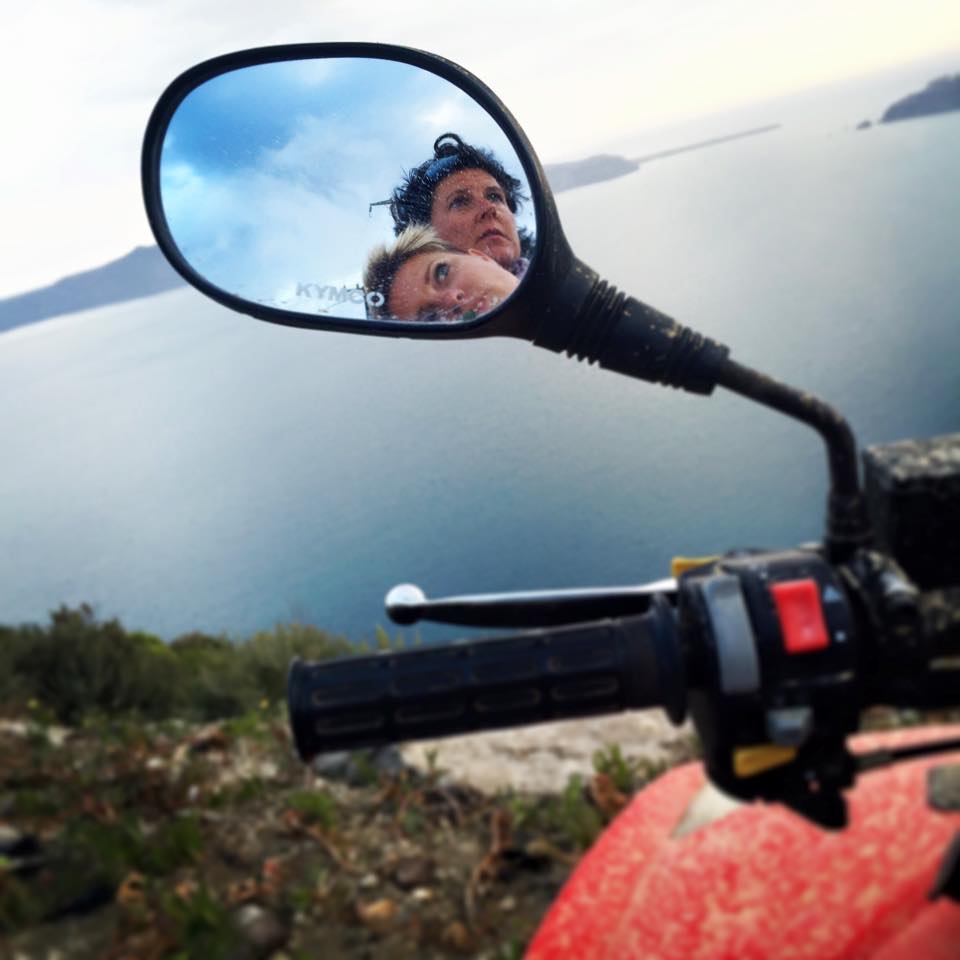 But we are back to the real world now.  It's fun to be back in the kitchen again and doing the "real life" stuff with Vegas.  I even managed to get to her to go to Whole Foods with me twice in one day!
The daily champagne/wine/beer has been traded for flavored water and tea.  Sunday I infused spring water with lemon, orange, and basil.  I also brewed 6 cups of jasmine green tea and added NuNaturals simple syrup, lemon, and lime.  It's the next best thing.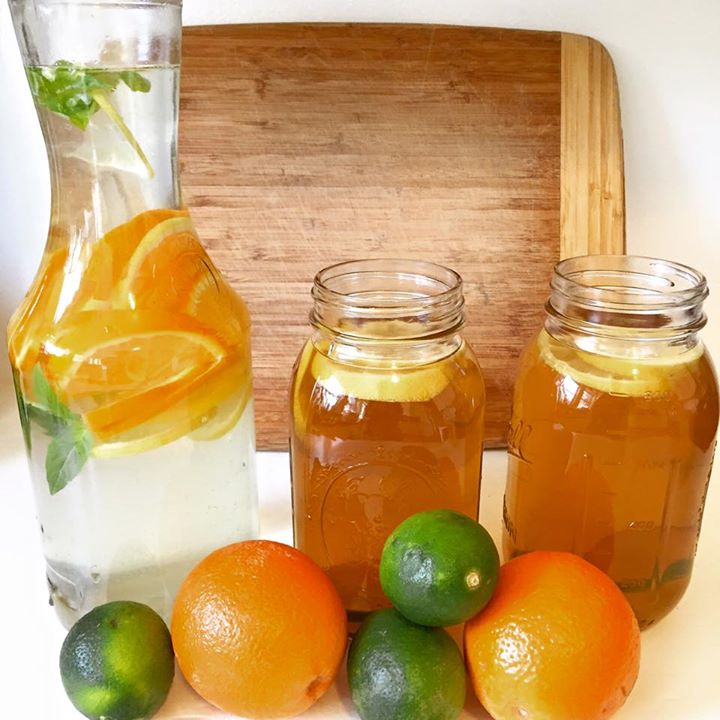 So we're back to reality.  The reality is… reality is also pretty marvelous.
***
We are already planning the next adventure… Argentina 2016!!!
How do you get back to reality post-vacation?
What's your favorite "real life" activity?