There has been a recent push to include the calorie count on menu items at chain restaurants.  New York City chains have been doing this for quite some time, but I haven't seen a lot of it in Georgia.  At a recent visit to IHOP was the first time I'd encountered it (thus ruining an already mediocre experience).
Did I really want to know that my Harvest 'N Nuts pancakes were 1020 calories before adding syrup?!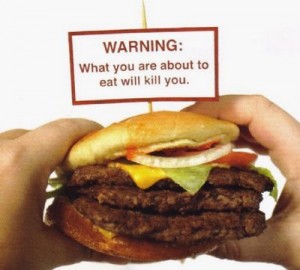 Honestly, it is really rare that I eat at chain restaurants.  I love food and I generally find that local restaurants have more interesting items made with fresher ingredients.  I know there are exceptions to this – hello, Seasons 52 – but as a general rule, my belly supports the local economy.
All of this to say that I was ambushed surprised by calories on my Longhorn menu last night.
I was in a small town without many other options for food, so to the chain we went.  As far as chains go, Longhorn isn't terrible.  What is terrible: trying to order food at Longhorn when you know how caloric it is.  They even listed the calories in desserts (Caramel Apple Goldrush = 1640 calories) and specialty drinks (Pomegranate Margarita = 440 calories).
30+ minutes later, we finally settled on dinner items.  My Sierra Chicken was one of the lowest calorie items on the list (410 calories). It wasn't terrible… except that I think the Dead Sea has less salt content than my dinner did.
Given the impact calories staring at us in the face had on my dinner companion and me, I asked the waitress she has noticed a difference in the way people order since the menu addition.  She said it did a little on dinner items, but dessert sales were the most hard-hit.
On one hand I think its great to know what you are eating (the calorie counts for the salads were SCARY). On the other, do I really want to know?!
What if my local, independently-owned restaurants began doing this?  It would certainly put a damper on my experience.
Another problem is that calorie counts aren't all that matter.  My chicken, for example.  410 calories isn't terrible, but the sodium content must have been out of this world.  What about fat?  Or carbs?  How about the redeeming qualities like protein and vitamins?
The impact could have a really cool effect – will restaurants began offering healthier options or adjusting current items to improve calorie content?  Or here's a novel idea – how about offering single-serving portions?
As a country we could obviously benefit from better food options, or at least hard-to-ignore information about what we're about to eat.
***
What do you think?  Do you know to know or is ignorance bliss?  Would this impact they way you order?