I'm not a fan of wearing pants.
Since moving to San Diego, Vegas and I basically live in workout clothes. 
This may seem lazy… I can't argue that… but getting dressed in "real" clothes seems like way too much effort.  By default, anything requiring me to dress nicely gets left by the wayside.  I'm not a recluse!  I'll go to the gym, ball games, casual dinners, the grocery store… anything beyond that is a stretch.
When I received the opportunity to try out an online dietitian with Amwell, I was thrilled.  Doctors typically require "real" clothes.  If I can get a consult in my PJs, I'm a happy girl!  With Amwell, you can speak with a doctor or RD from home via your computer.
So what did I need a nutritionist for?  Vegas and I have been talking for sometime about trying an anti-inflammatory diet.  We both have some muscle issues from years of working out hard, but we aren't fans of taking pills if it's something that can be addressed holistically.
I learned a lot from this lady, but decided to dive deeper with a RD from Amwell.  I mean… if you can do it in your PJs AND it's free, why not?  The RD confirmed a lot of what I learned from Lindsay, and gave me some additional good ideas – we're going to start on some spirulina and focusing on more lemon water.  I got a pat on the back for the ACV in my morning cocktail and the turmeric supplements we already take (SO good for inflammation).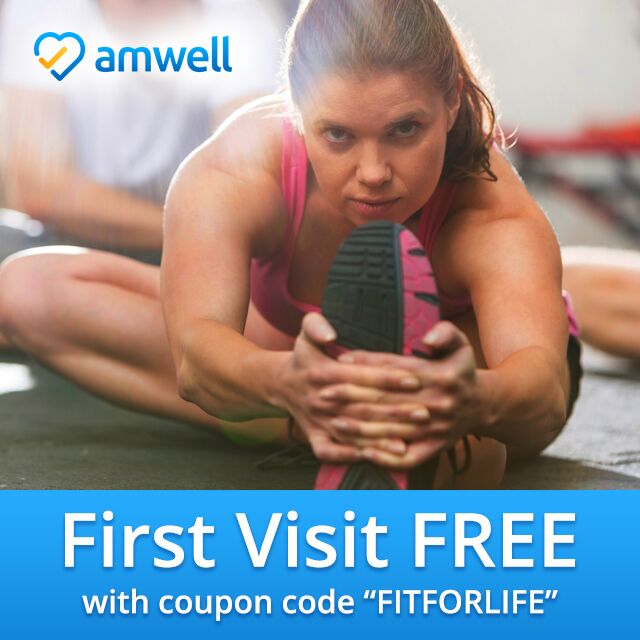 Why I Like Amwell
They have high standards.  Online resources can be scary, but Amwell hires only registered dietitians who all must complete/comply with the following requirements:
Hold a bachelor or master's degree with concentration in nutrition/dietetics
Complete an accredited, supervised practice program in a clinical setting
Pass Commission on Dietetic Registration's national examination
Complete 75 Continuing Education Units (CEUs) every 5 years
Amwell was created by doctors, not some creepy dude in his mom's basement.  They are the first telehealth service awarded accreditation by The American Telemedicine Association.  You can confidently select any one of their doctors, RDs, or psychologists, and you can see them on-demand, 24/7, without the waiting room hassle.
In addition to the free initial visit, you also save money due to their low overhead costs.  RD visits are $25 for 30 minutes while doctor appointments cost $49… and in many cases your insurance will cover that small fee!
Get a FREE Session From Amwell
Visit American Well and use code FITFORLIFE for your free visit.
---
Check out Jenn's WIAW baby over at Arman's this week, and then check out everyone else's delicious eats!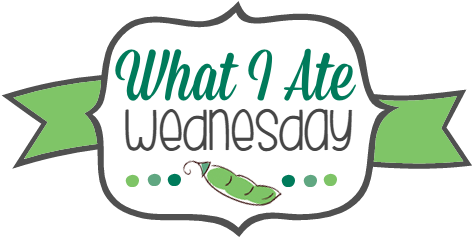 ---
Breakfast:
I had the usual morning cocktail and morning sludge.
Our first breakfast on our anti-inflammatory experiment was… interesting.  I made eggs, which were good, and them experimented with grain-free microwave muffin.  Let's just say it needs work…
Lunch:
More successful was lunch.  We had a locally-sourced salad with greens, pea shoots, cherry tomatoes, zucchini, and watermelon cucumbers, all tossed in lemon-infused olive oil and coconut vinegar.  Mine was topped with salmon and sriracha (Vegas had turkey).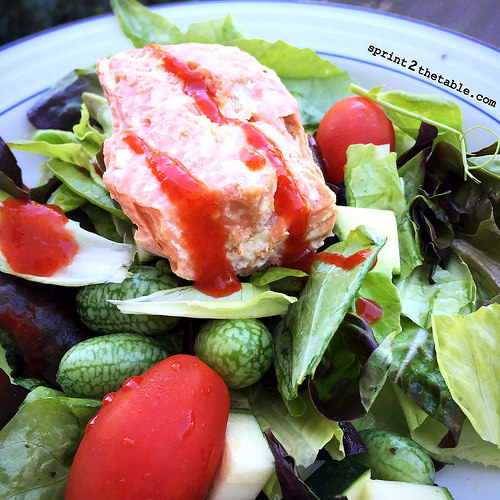 Snack:
Ok, I was too hangry after my workout to take a pic… but I re-made this from the other day:
Dinner:
Vegas loves meat… so when I took her to a vegetarian restaurant to meet my sister and her bandmates for dinner I knew I was pushing it.  We tried out a new-to-me place in San Diego called Jyoti-Bihanga.
I ordered the Sita Salad that included kale, greens, cherry tomatoes, onion, sunflower sprouts, avocado, coconut bacon, and tempeh.  It was delicious – especially the coconut bacon and tempeh.  Vegas ordered a bowl that included beet burger patties… and she seemed to like it!  I'd go back… and I'm 63% sure I could convince her to go.
So my sister is basically a rockstar.  They're going to be on Conan tonight (9/30), singing back up for a band called El Vey.  You should watch.
***
My sister got all the singing talent.  Dork. 😉
Have you ever had an online consultation?
Do you enjoy the occasional (or regular) vegan meal? 
This post is sponsored by FitFluential on behalf of American Well.