My dream job would be getting paid to travel.
Who's hiring?
Some people are read to come home after vacation.  Not me.  Vegas and I just got back from a (almost) 2 week adventure.  We went to Napa for a wine course, came home for a bit, and then headed out again to Vegas for my first NASCAR race, then to see Antelope Canyon in AZ, and lastly to Phoenix for Padres Spring Training.
It's a lot to recap, but I wanted to quickly share some Antelope Canyon highlights.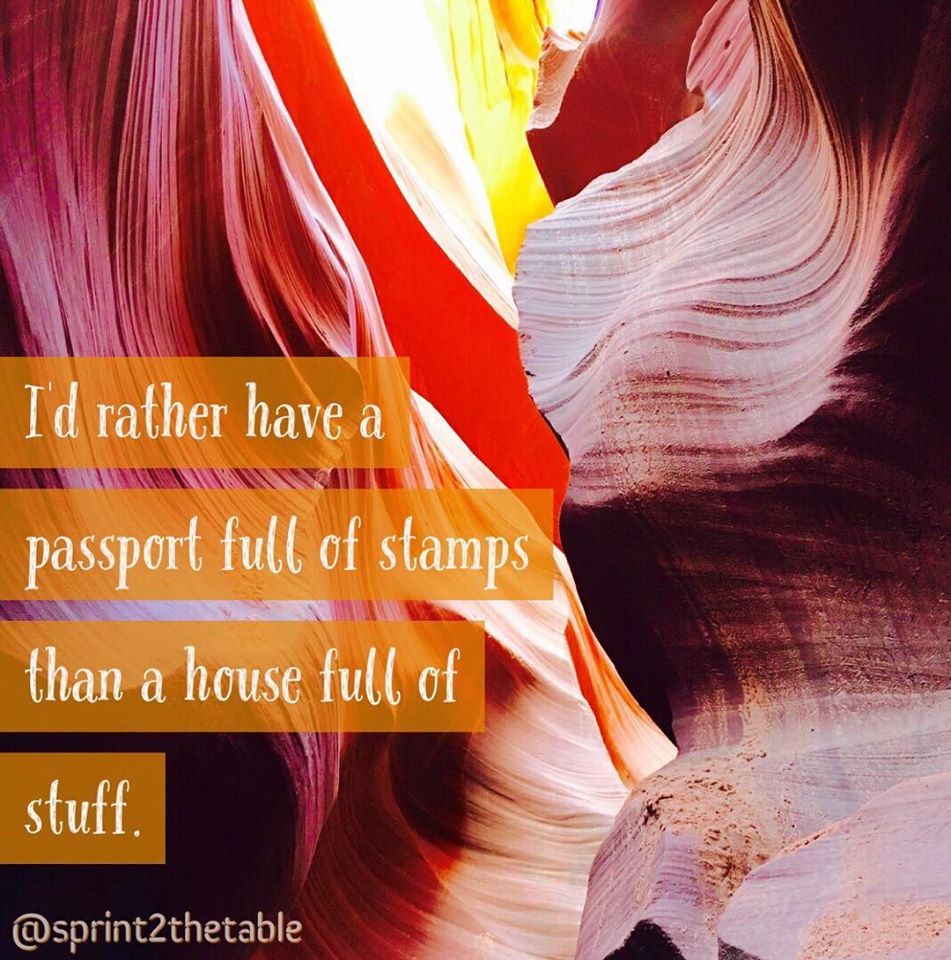 Antelope Canyon is a stunning area about an hour north of the Grand Canyon in Arizona.  It was originally inhabited by Navajos, and was named because herds of Antelope roamed the area.
Today, there are two main slot canyons people frequent: Upper and Lower Antelope.  Both are stunning and both require a guide to enter (thanks to people not respecting the land).  Guides are easy to find.  We used Chief Tsosie's Tours for the Upper ($116 for two) and Ken's for the Lower ($56 for two).
You want to make sure you time your tour at least as late as 11 am – that is when the light is best!
Upper Antelope is at about 4,000 feet elevation, but you walk right into a little slot amongst the 120 foot walls.   No real hiking required.  We found this one to be the most crowded, despite the 2-hour limit inside.
Lower Antelope was our favorite.  It wasn't as crowded, and there was a fun climb down into the slot.  We also had the best light there (we went at about 2:30 pm).
The guides for both tours were great.  They freely gave photography advice – both for the iPhone and DSLR – and were quick to offer to take pictures of us in the best backdrops.
I should mention that we lived in a travel trailer this whole time.  You'd think the close quarters would result in at least one fight, but I'm learning that when you marry your best friend that just doesn't happen often.
Plus, check out our view from the camp site at Lake Powell!  We loved the location and facilities at Lake Powell Resort.  Running along that beach every morning did NOT suck.
We did two other hikes.  The first was Hanging Gardens.  This was a really easy but beautiful 1.5 mile trek over Jurassic Navajo sandstone to a hidden garden on a mesa top above the Colorado River.
There is a seep spring that traps rainwater, creating a lush, green plant habitat.  You can walk into the little overhang and the temperature drops at least 10 degrees!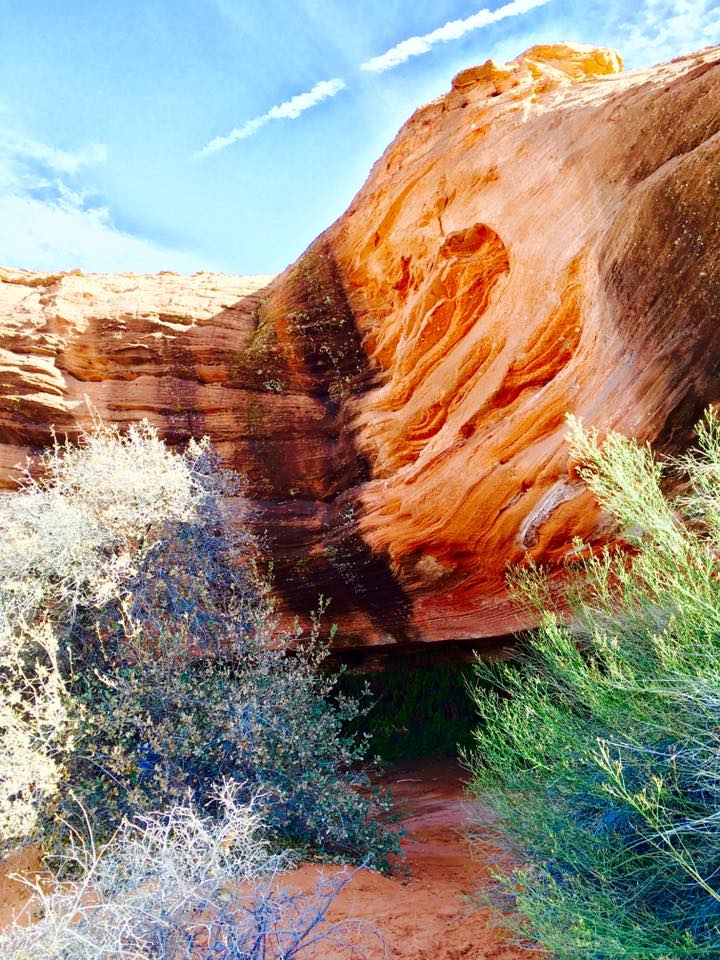 The second hike was to Horseshoe Bend – one of the most spectacular sunset view!
It's a HUGE cliff, but you can lay down on the ground and looking over the edge if you need a little more security. The Colorado River circles around below the plateau.  Over time, that river cut down through layers of sandstone, creating this amazing 270° horseshoe-shaped bend.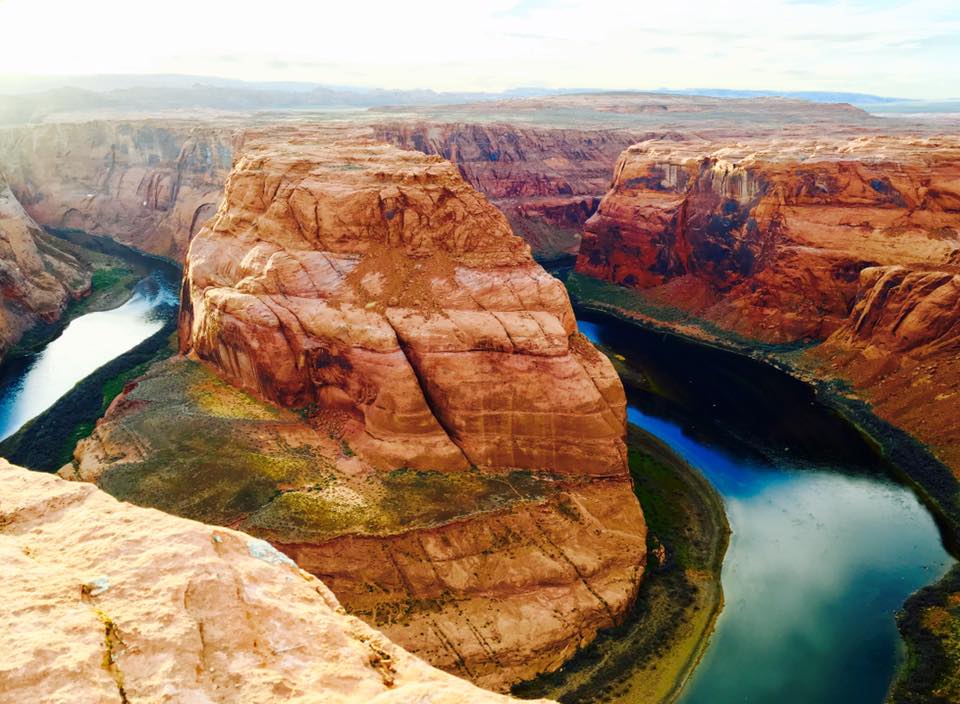 P.S. If you ever so get out to Antelope, go eat at Big John's Texas BBQ.  We agreed it's possibly the best BBQ we've ever had… and we're Southerners.  We're picky.  Trust me.
---
Since we've been traveling, we're a little light on groceries.  It's kind of a disjointed day of eats.  You can join BIRTHDAY GIRL Jenn's WIAW baby over at Arman's today!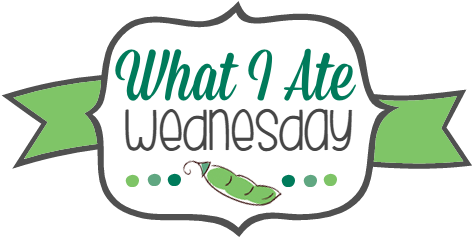 ---
Breakfast:
I had my usual morning cocktail and sludge.
Then came the typical "I have no groceries" breakfast – a yogurt bowl.
Lunch:
This is bad.  I had a Think Thin brownie bar and some water before headed to the gym.  Not that the bar was bad (I really like these), but it wasn't exactly a complete meal.
Dinner:
We hit the chiro after I went to the gym and then went right to Whole Foods to get some groceries (finally).  The only problem was that we were so hungry when we got there we ended up eating at the bar.
I celebrated Taco Tuesday with chicken and carne asada tacos and a glass of .  Vegas got beer and wings.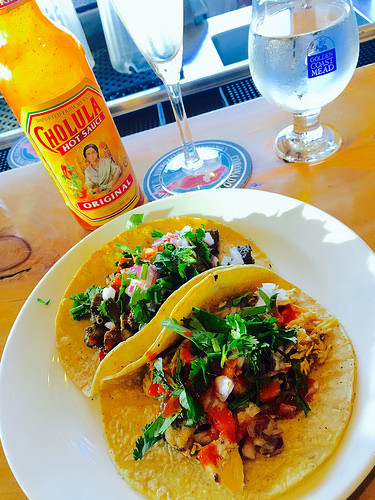 After dinner, I proceeded to get the groceries while Vegas had another beer.  This is actually what we each prefer – Vegas hates crowds and I like to wander around looking at stuff without being rushed.
Dessert: 
Glass of wine and a cookie from Whole Foods while watching House of Cards.
Two things:
OMG – this might be the best season of HOC yet!
That Pinot from Esterlina is amazing.  It has a fantastic depth of flavor and an earthiness that's rare in many Pinots.
***
I can't wait for the next adventure – Thailand in 3 weeks!!!
Are you watching House of Cards?  No spoilers, we're only half way through!
Have you ever been to Antelope Canyon?  How about the Grand Canyon?