Who loves leg day?
Not. Me.
Leg day is my least favorite.  It's why I always do it with my trainer.  He pushes me harder than I would push myself, and it's like a mini-therapy session.  My least favorite thing in the WORLD are Hack Squats.  I's rather do 25 reps of something (I also hate volume) than do Hacks.
You may have seen the pic below on Instagram or Facebook.  I call it "The Hack Squat: A Hate Story." In my face you can see my progression from determination to "I might puke" to… the "poop" face.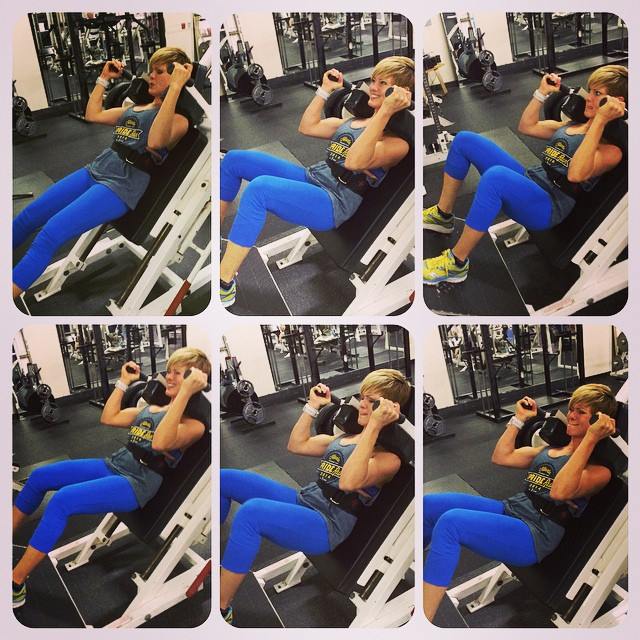 Because misery loves company, I brought along my baby sister, Madison.  If you have siblings, you know that everything is a competition.  I won.  Not only did she admit that I'm stronger, but we also compared butts.
31 year old vs. 23 year old butt. Just sayin'…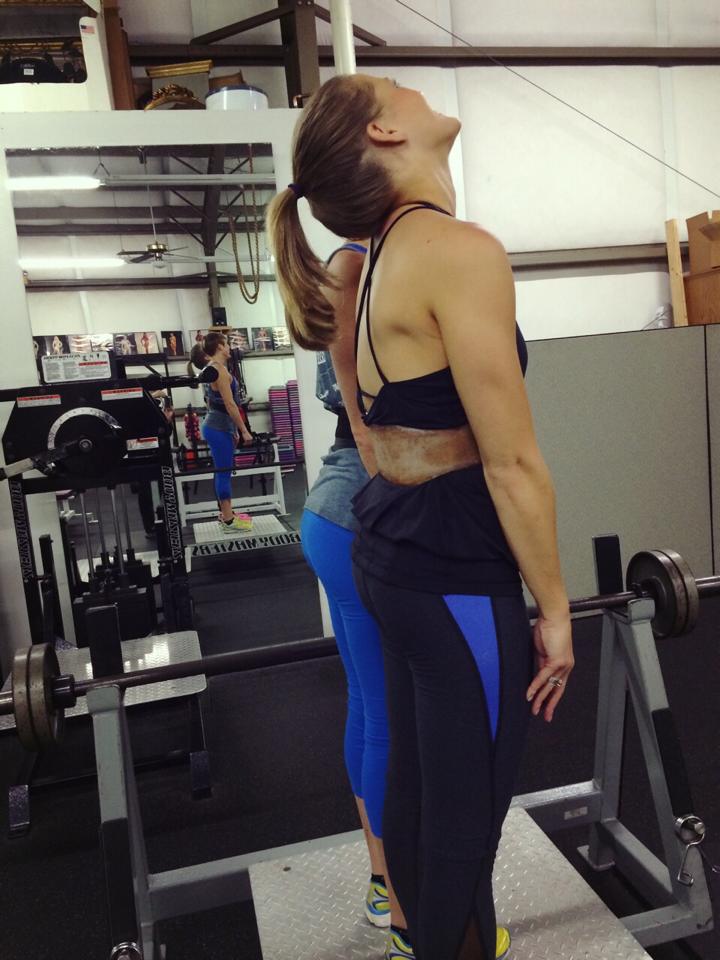 ---
This WIAW was a little scattered.  I'm in full-on monkey mode right now.  Read: I forgot pics.  I ate dinner at 10pm, if that tells you anything.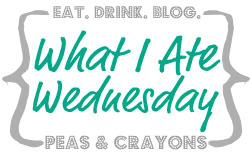 Read on for my eats, and then check out Jenn's blog for everyone else's delicious creations!
---
Breakfast:
After my morning cocktail, I mixed up my morning sludge and ate it with muesli before hitting the gym.  When I got home, I was running late and forgot to take a pic of my Chocolate-Beet Smoothie bowl.  Rest assured, it was delish.
Mid-Morning Snack:
Sizzlefish Haddock baked with salsa and a side of honey mustard-roasted broccoli slaw and bell peppers.  Purple sweet potato for "dessert." 
Lunch:
I took a pic, but it sin't pretty.  Soup is hard to photograph!  In tupperware, no less.
The colder months mean tons of quick soups for me.  This was and harissa and tomato paste, thinned with chicken broth and a little water.  Then I added shredded turkey, red peppers, garlic, mushrooms, and parsley.  No measuring, no recipe… I can't actually believe it turned out so well!
Mid-Afternoon Snack(s):
Unpictured Raspberry White Chocolate Quest Bar.  It's my favorite (unbaked) flavor.
Dinner:
Once again, dinner was thanks to Garnish & Gather!  I pick these up every Monday to cook on Tuesday nights.  It's convenient, and all of the (local!) ingredients all packaged up for a fresh, quick meal.
Tonight was Tomato Garlic Roasted Chicken with Parmesan and Onion Farro and Broccoli (slaw).
Dessert:
I ate some chocolate.  Again without a pic.
***
I'm so ready for Thursday.  I have company coming… wheeee!
Do you like leg day?  Have you ever done hack squats?  They'll make you hate legs.
What's your favorite quickie winter soup?