The only reason I like winter is the fact that I get to wear boots.
And snow, but we don't get much of that in Georgia.
But, it does get cold!  When I wanted to get outdoors during our first cold snap, I was really happy to have my Sugar Bowl boots from Ahnu!  Unbelievably, my feet stayed toasty – that never happens.  In fact, I have Raynaud's Disease; usually my toes and fingers are so cold they turn white and go numb!  While my fingers did turn white, my feet were actually warm!
I was also pleased with the look.  Black and blue are my favorite colors.  The laces in the front are stylin', but not at the expense of function.  These boots have side zips so you don't need to spend 20 minutes tugging them on and readjusting them.  I'll be taking these to Lake Tahoe in a few weeks!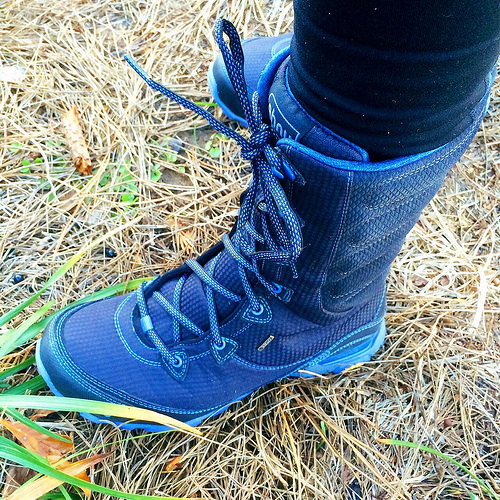 We have a great thing called the Beltline in Atlanta, which I LOVE to hike.  I actually hike it to work.  Sometimes I run when its really cold… which is how I discovered these boots are good for a jog too!  Their Vibram outersoles are comfortable and provide good traction (important because I'm accident-prone).
How gorgeous is this view?
I was provided Ahnu boots items as part of a Fitfluential campaign.  All opinions are, as always, my own.
________________________________________________________________________________________
This WIAW I ate a whole lot of seafood… and my new favorite Quest bar.  Twice.  If it feels good, do it.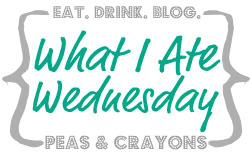 Read on for my eats, and then check out Jenn's blog for everyone else's delicious creations!
________________________________________________________________________________________
Breakfast:
After my morning cocktail, I ate my morning sludge.  While baking a pie.  'Tis the season!
I did manage a real breakfast… using the term "real" loosely.  You can always tell when I'm about to go out of town.  My food get especially random but good. Kabocha squash with a mix of TVP, peanut flour, cinnamon, and almond milk.
Mid-Morning Snack:
I happily noshed on the NEW Quest S'Mores Bar.  OMG y'all… just when I thought it couldn't get better, it did.  This bar is perfection.  I'm not sure how the Quest crew got anything with these stats to taste so good.  Even the texture is improved!  Go buy it.  Now.  
Full disclaimer: They sent these for me to try.  But my boss and I both ordered more.  It's that good.  #notexaggerating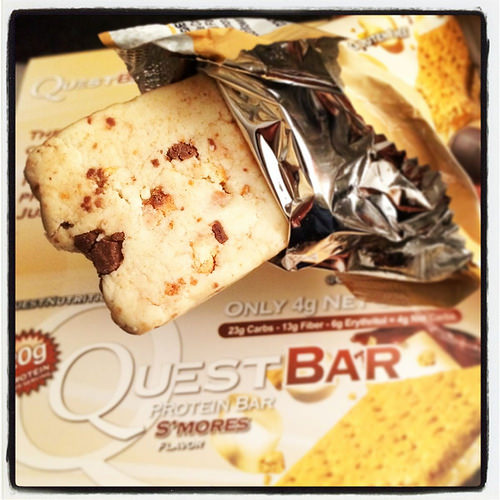 Lunch:
Sizzlefish Haddock with cauliflower, bell peppers, and broccoli slaw roasted in salsa.
Mid-Afternoon Snack(s):
More Sizzlefish, but this one was Sablefish.  I baked it with berbere and had a side of dijon roasted brussels and kabocha.
Dinner:
This is actually Monday night's post-leg day dinner… the sushi is much prettier than the cold chicken and veggies I ate with my fingers standing in the fridge door while making pies.
Dessert:
This was a post-workout winner.  I mixed Greek yogurt with pumpkin puree, pie spice, and vanilla Stevia.  Then I topped it a scoop of vanilla Halo ice cream and with 1/2 a baked Quest S'Mores Bar (not kidding about my love for this one).
Then I had some Jack because I was making Kentucky Derby Pie (it's pecan pie with chocolate and bourbon). 😉
***
My boss commissioned a pie… and then I went overboard.  As usual.  I make my Turkey Day pies when I get to AZ!
Do you hike? Ever run trails?
What flavor would be your "dream" Quest flavor?