Cardio hasn't been fun recently.
The following post is sponsored by Fitfluential LLC on behalf of Mizuno. All opinions are my own.
I like cardio when it's MY idea.  Having it as a mandatory daily activity during competition prep makes it a chore.  That's a thing of the past (for now), and I have gotten the itch to run more.  The added motivation of new shoes doesn't hurt.  Does anyone else get oddly motivated by new workout gear?!
I've never had the chance to try out a Mizuno running shoe.  When I got the opportunity to try the new Wave Rider 17, I jumped at it!  It's a neutral running shoe with a good amount of support.
After all of the Thanksgiving festivities and football disappointments, I was itching for a run.  Sunday I headed out to tackle Atlanta's hilly streets in my new Wave Riders.
There wasn't a distance goal for my run.  My body isn't used to running distance, so I assumed I'd do about 3 miles and call it quits.  I ended up going strong for 5 miles!  It could be some of the carb-loading I did, but I swear these shoes made me feel like I was being propelled forward.  I ran out of time before I ran out of gas.
Technical Details on the 8.8 oz Wave Rider 17:
U4ic midsole is 30% lighter than standard, but still provided cushioning
Upgraded dissolving upper fit with new DMF execution and soft, supple mesh materials (read: this means its light and not bulky)
New sockliner with increased resiliency and responsiveness
SmoothRide Engineer for a Brilliant Run
Lateral Forefoot Sculpting for smooth touchdown and transition (this really made a difference in my stride and speed)
Blown rubber forefront is another weight-reducer, and the deep flex grooves make for optimal flexibility and cushioning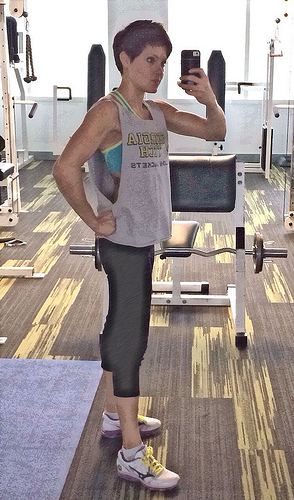 ---
Last week I also did a little bouncing around in the gym when my new shoes.  I was supposed to be "resting," so I lifted lighter and was able to do some HIIT moves between sets.
Here are my favorite moves to incorporate to keep the heart rate up: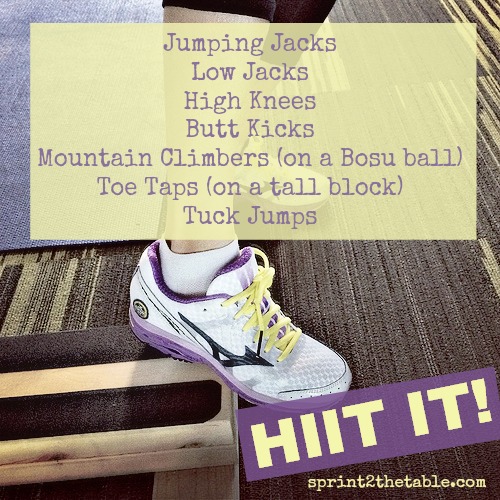 The Wave Rider 17s were light and easy to move in.  I really like the way the heel fits – no slipping!
These tennis shoes will be unleashed to the public on December 5th for $114.95 MSRP.  They would make a great gift to yourself or others (if you didn't get it all done on Black Friday).
***
My "rest" time is over this week – time for some heavy weights!  Leg day is going to be the gift that keeps on giving…
Have you had unexpected long(er) runs? That normally only happens when I get lost.
Do you call them tennis shoes?  Sneakers?  Others?  I think tennis shoes is a Southern thing