Wise, insightful posts are so inspiring.
I so admire people who can write them.
Kat wrote one such post today in her bi-weekly guest spot below.  I am forever grateful to her for bringing a mature different voice to this blog.
It make me feel less guilty for sharing crap interesting tidbits like this: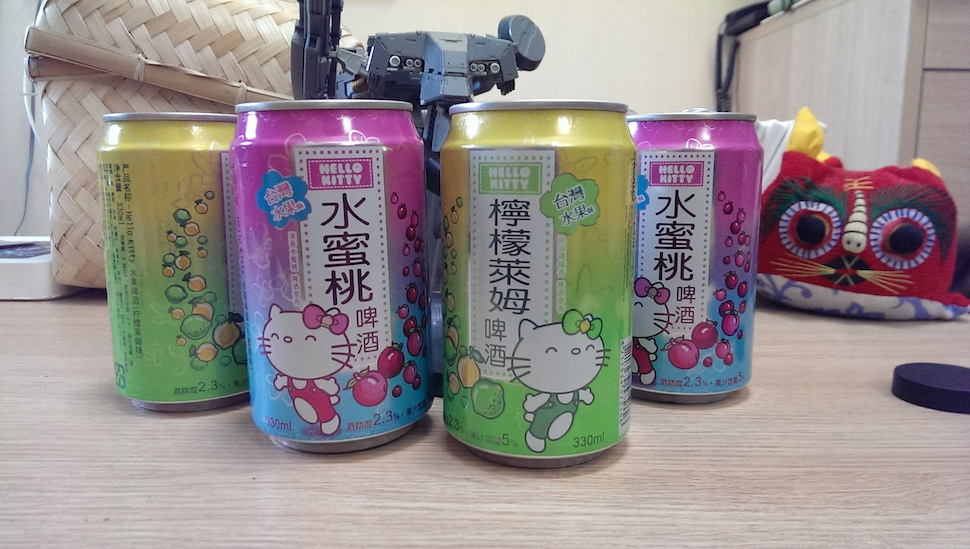 Hello Kitty beer.  It's a real thing in China.  Apparently it comes in lime and peach flavors… and there are 4 more coming.  Like banana.  *gag*
Rather than making about a million inappropriate jokes, I going to stop and let Kat take over.  Her Vegan Eggplant Parm recipe certainly tastes better than Hello Kitty fruity beer.
________________________________________________________________________________________
A 50 K, a 50 mile, and Vegan Eggplant Parmesan
The rest of my West Coast Trip ROCKED! I finished 3rd in my age group at the Mount Tam 50K, and it was such a beautiful race!  However, I wore the wrong shoes, and my feet ACHED!  I wore the Saucony Kinvara trail shoes (which I love, but only for about 15-18 miles or so).  I got new shoes as soon as I got home (to wear in my 50 miler last Sunday).
Then I went zip lining through the redwoods!  I highly recommend this!  (Editor's note: I'll pass on the 50K but sign me up for this!!!)
I learned so much about the trees and how adaptive they are.  They really are super cool, and the zip lining is a blast, too.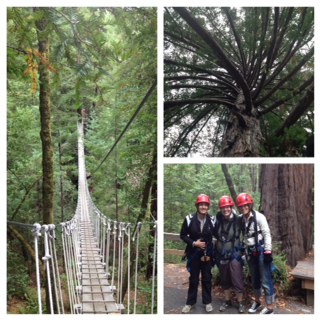 After 10 days, getting back to "normal," has been a slow process, at best, but I'm so happy to be home with all of my babies – the three kitties and the three puppies!  (Editor's note: I always feel that way too – even after the most amazing of trips.)
I also was super excited to run the Yeti Snakebite 50/50 on Sunday, September 1.  So many of my friends were there to either run 50K or 50 miles, and it was awesome to see all the friendly faces.  Unfortunately, it was a much harder race and hotter day than most anticipated, so tons of people were unable to complete the race (and I was super slow). However, I finished the 50 miler, a little over 12 hours after I started.
Krista gave up her whole day to crew for me. She showed up at every aid station to bring me things I needed and wanted and to help me though.  I am humbled and grateful to have people in my life who care about me and are willing to support me in my (crazy) endeavors.
My new Innov8 Trail Roc shoes also ROCKED! I was a little nervous, having only run in them once (for about 6 miles), to wear them in such a long race, but I highly recommend them.  They are lightweight, but have a beastly cleat (Editor's note: Best description ever) on the bottom to help you on the trails, while not hurting your feet for short spurts on pavement.
The Race itself was extremely difficult, and when it rained (POURED) on us, it was slippery and dangerous.  EEK! I also got off-trail for a bit, which reminded me to just smile through it and eventually cross the finish line!  The volunteers were amazing, and kept us going even when super frustrated.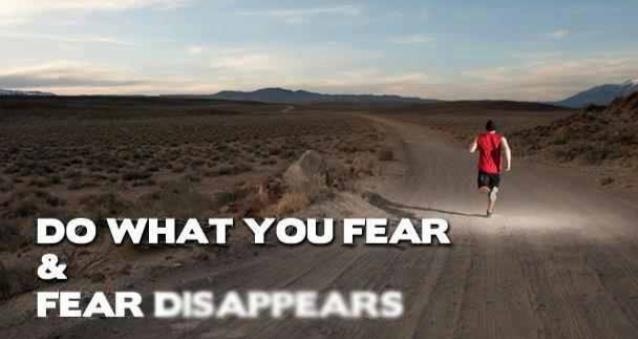 It helps to step back after a race like that and ask yourself, "Why?" Why do we do this? Why do we intentionally do things that we know will hurt, that will push us to our physical and mental limits?"
I keep coming back to the answer that it shows me that I can push through the most difficult feelings, and survive when I want to quit.  Applying this lesson to life, I keep wanting to also show myself I can do it with a smile.  (Editor's note: That, and you're a little crazy.  Which is why we get along. 😉 )
________________________________________________________________________________________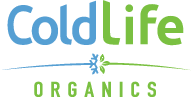 At my house, we recently started getting fruit and vegetable delivery, once a week, from Cold Life Organics. They have several options for boxes, and you can add on to any box, skip a shipment, or change which box you need or want.  It's only $40 for one week for two people!  It's been awesome, and with the variety they bring, it encourages me to try new things and think outside the box. 😉 (Yes, that was a cheesy pun. You're welcome!)
Last week we got eggplant.  I wanted to have friends over, rather than going out and spending more money, so I decided to get creative for my vegan friend, Ann.  I ended up doing a play on Eggplant Parmesan, sans the Parmesan… and it was SO GOOD!  (Editor's note: Holla at this friend!!!)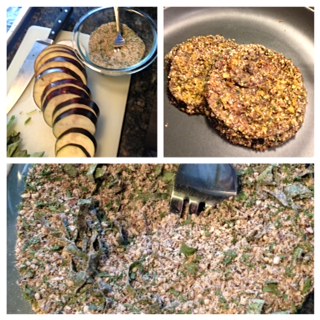 It was super crunchy on the outside, moist on the inside, and perfectly delicious. Using the pecan meal with the nutritional yeast gave it the perfect amount of nuttiness that we didn't get from the real Parmesan, and the garlic gave it an awesome little kick with some sweetness.  And I would not do this without the fresh basil!  Try this recipe!
 ________________________________________________________________________________________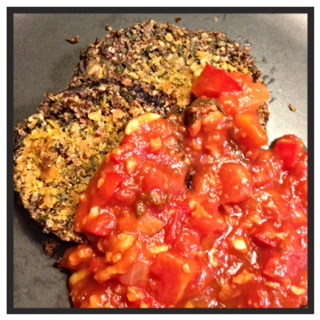 Vegan Eggplant Parmesan
1 Medium eggplant
1/2 T org. buckwheat flour
1 T almond meal
2 T pecan meal
1 T dried parsley
1 T nutritional yeast
Big pinch salt
1/2 tsp garlic powder
3 Large fresh basil leaves, chopped
Plenty of coconut oil
16 oz jar of tomato sauce, or homemade tomato sauce (I made my own)
Pre-heat the oven to 425.
Mix your buckwheat, almond and pecan meal, parsley, nutritional yeast, garlic powder, and fresh basil in a bowl with a fork.  In another bowl, pour some melted coconut oil.
Cut eggplant into ¼ – ½ inch rounds.  First dip them in the dry mixture, then into the coconut oil, then back into the dry mixture.  Make sure it gets a good coating on there.  Repeat with the whole eggplant.
Place on baking sheet lined with foil and place in the oven for 20-25 minutes, or until crispy on top (I had to broil mine an extra 2-3 minutes after).
Let some of the oil drip onto a towel/paper towel and let cool for about 3-5 minutes. Then serve with sauce!
Makes 3-4 servings.
***
I think Kat nailed it this week with a #strangebutgood recipe!  And I am adding this to the list of things to beg her to make me…
What do you do for self-improvement?  How do your workouts help?  It clears my mind and helps me remain more focused on goals!
Do you have organic veggie delivery!?  Would you look into it?