Can I have a Wordless WIAW?
Who am I kidding… I never shut up.
Yesterday I completed San Diego's 5 Peak Challenge.  It was such a beautiful hike; I wish I could just post 20 pictures today!  That's a little boring, I know.  Plus the challenge is a fun background story!
I hiked the first two peaks alone on Tuesday and again on Saturday with friends.  Yesterday I did the final three alone.  Well, alone with the company of a few podcasts.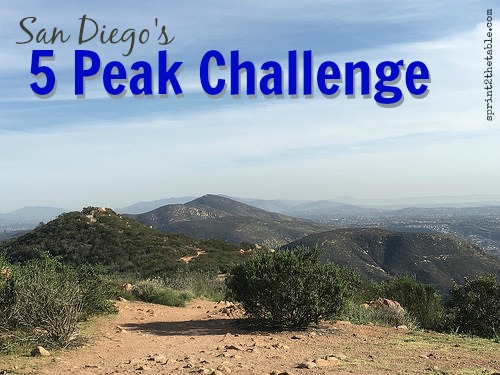 The premise is that you hike all 5 peaks and you get a certificate and a pin.  I would have done it without that (I'm a bit competitive), but it's nice to have incentive!
It's actually a brilliant marketing plan.  The peak I did last week, Cowles, is over-crowded, so they devised this challenge to encourage people to explore more of the park.  Having done all 5, I have no idea why people bother with Cowles.  There are even more beautiful areas of the park to see.
The last 2 trails – North and South Fortuna – start out innocently enough with a beautiful trek beside a stream.  I actually thought to myself "I'd be SO disappointed if it was too easy."  HA!
After the lovely stream there was a long, steep, gravel-y trail up the the split for each summit.  In the sun.  Did I mention that it was like 2 pm by this time?  #notamorningperson
I passed the South Summit.  Like totally missed it.  The sign was behind some brush, blocking it from view at my angle.  After going out of my way past the summit, I turned back and finally spotted it.  Irritated, hot, and out of water, I debated just going back and doing the last one the next day.  But let's be honest… there was no way in hell I was going to turn back, so I just put my head down and went for it.
Now I just need to do it faster…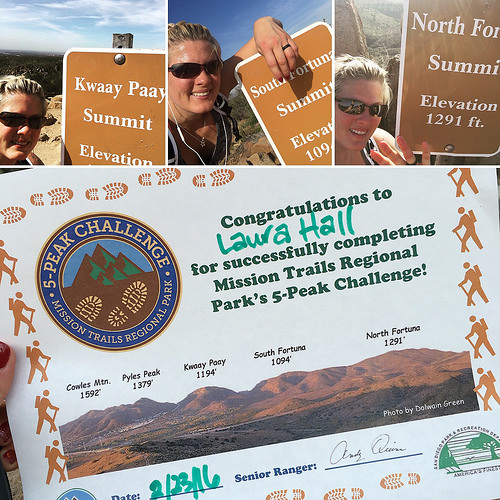 ---
This is actually what I ate Monday.  Usually I do Tuesday, but – as you can see above – I was a little busy.  SO… read on for my day of eats, and join in Jenn's WIAW baby right here today!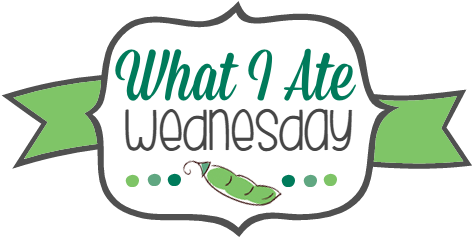 ---
Breakfast:
I had my usual morning cocktail and sludge while I made the above recipe.
Breakfast was an omelet… that I shockingly didn't break.  All too often my omelets have to become scrambles.  This was a one egg and 2 egg white combo with red bell pepper, cheese, pepper, and garlic topped with avocado and more cheese.
Lunch:
Giant baby kale salad (is that an oxymoron?) with red bell peppers, cucumbers, and leftover grilled chicken.
I've also been drinking a ton of sparkling water lately – either lemon on grapefruit.  I'm not even picky about the brand – whatever in on sale.
It's been a nice break from plain water!
Dinner:
We do a lot of "same but different" meals here.  It's not any harder for me to cook 2 separate proteins, and I get my fish while Vegas gets her beef.
---


***
I only saw one snake.  *Shudder*
Do you like sparkling water?
Do your omelets ever become scrambles?  How about pancakes?  Guilty, guilty.