Shrimp is a relatively new love.
Not to be confused with being shrimpy.
I refused to eat fish until a couple of years ago.  Then I had a bite of swordfish (the steak of the sea – seriously) and it was all over.  It took  me still longer to move beyond fish and eat crab, shrimp, lobster, and mussels.
These days I can't get enough shrimp.  Whole Foods sells it already deveined with the tails removed, which is perfect for me since I'm still slightly squeamish towards raw fish.  Raw chicken grosses me out too, but that's another story.
This is the easiest meal you'll ever make. All you have to do is lay down the lemon, dump the shrimp out, and sprinkle it with seasoning.  You could probably make the entire thing without ever having touched a shrimp (which is awesome if you're squeamish like I am).
When you eat this, you can also eat the lemon.  If you have a particularly sour one that might not be good, but they tend to be sweeter in the summer.  I loved it against the spicy Asian seasoning I used!
Recipe at the bottom. 
________________________________________________________________________________________
This WIAW I'm back from Colorado but OUT of groceries.  Desperation has set in…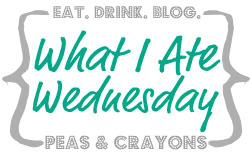 Read on for my eats, and then check out Jenn's blog for everyone else's delicious creations!
________________________________________________________________________________________
Breakfast:
My morning cocktail was followed with a slightly strange, but good breakfast.  I'd prepped tons of spicy chicken for the week, so I chopped that up and tossed with with blueberries to eat on the fly at work.
I also had a side of cinnamon-raisin Ezekial bread.  I slathered the bread with a fabulously trashy childhood favorite peanut butter – Jif.  It wasn't even the natural kind.  Livin' on the edge over here. 😉
Mid-Morning Snack:
Then came the shrimp.  So good with a side of cauliflower and snow peas.
Lunch:
Baked paiche (a meaty white fish) with cauliflower and a white sweet potato slathered with more trashy peanut butter and cinnamon.  Yes, I keep cinnamon at my desk.
Mid-Afternoon Snack:
Pre-workout Vanilla-Almond Quest bar.  I love these a whole lot.
Dinner:
A Chocolate Beet Smoothie Bowl (minus the coffee) ensured after a killer workout.  I don't know if this counts as a dinner, but it's what I ate when I got home so we'll go with it.  I was so hangry that I almost failed to take a picture… so here's an almost-eaten poo-like shot. #sorryimnotsorry
Dessert:
My nightly dessert bowl.  This was a riff on an old favorite that I've had on repeat lately: shredded carrot, Growing Naturals vanilla protein, gelatin, cinnamon, ginger, and bourbon extract.  Topped topped with a crumbled rice cake, cocoa powder sauce, and balls made from part of a coconut cashew Quest bar.  Because everything is better as balls. 😉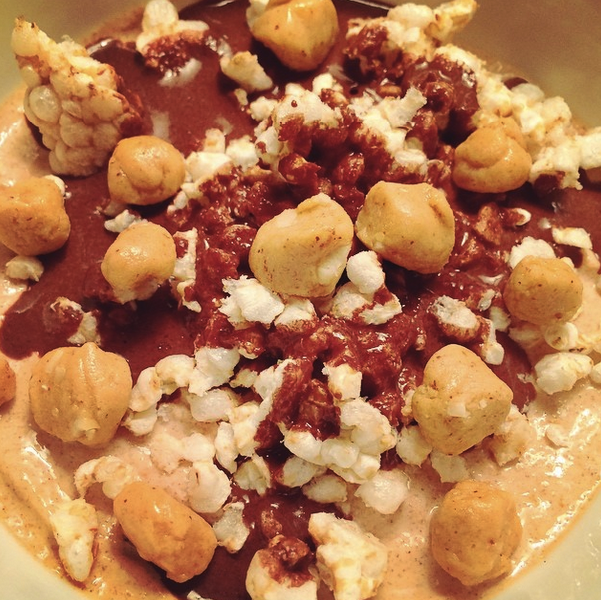 ________________________________________________________________________________________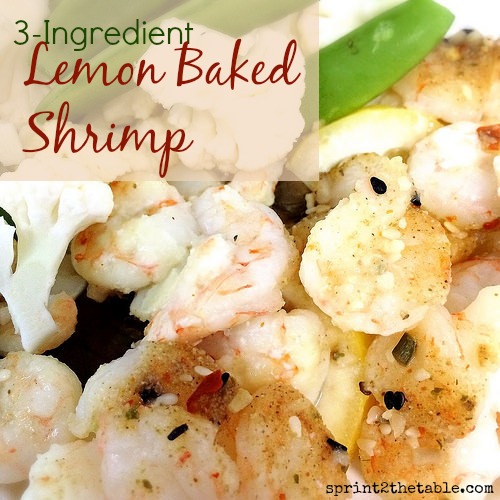 3-Ingredient Lemon Baked Shrimp
1 l

emon

1 lb shrimp, deveined with tails removed

1 tsp seasoning (I used an Asian blend)
Preheat oven to 375 degrees.
Line a 8×8 pan with foil and spray lightly with coconut oil (Or PAM).  
Thinly slice the lemon and layer it in the pan.  Spread the shrimp evenly across the lemon slices, then sprinkle with 1-2 tsp of your favorite spice blend.
Bake for 15 mins, or until shrimp is cooked through.
***
I still can't choke down an oyster.
Do you eat seafood?  
Are there foods you refused to eat as a kid but love now?