Can you believe the holidays are already upon us?
I say this every year, I know.
I love gift giving.  Spending time finding the "perfect" gift for friends and family is fun for me; however, I know it can be stressful.  Some people seem to have everything!
As such, I've been keeping a list of some of the more unique gift ideas I've had lately.  Ya know, in case you guys need some help too!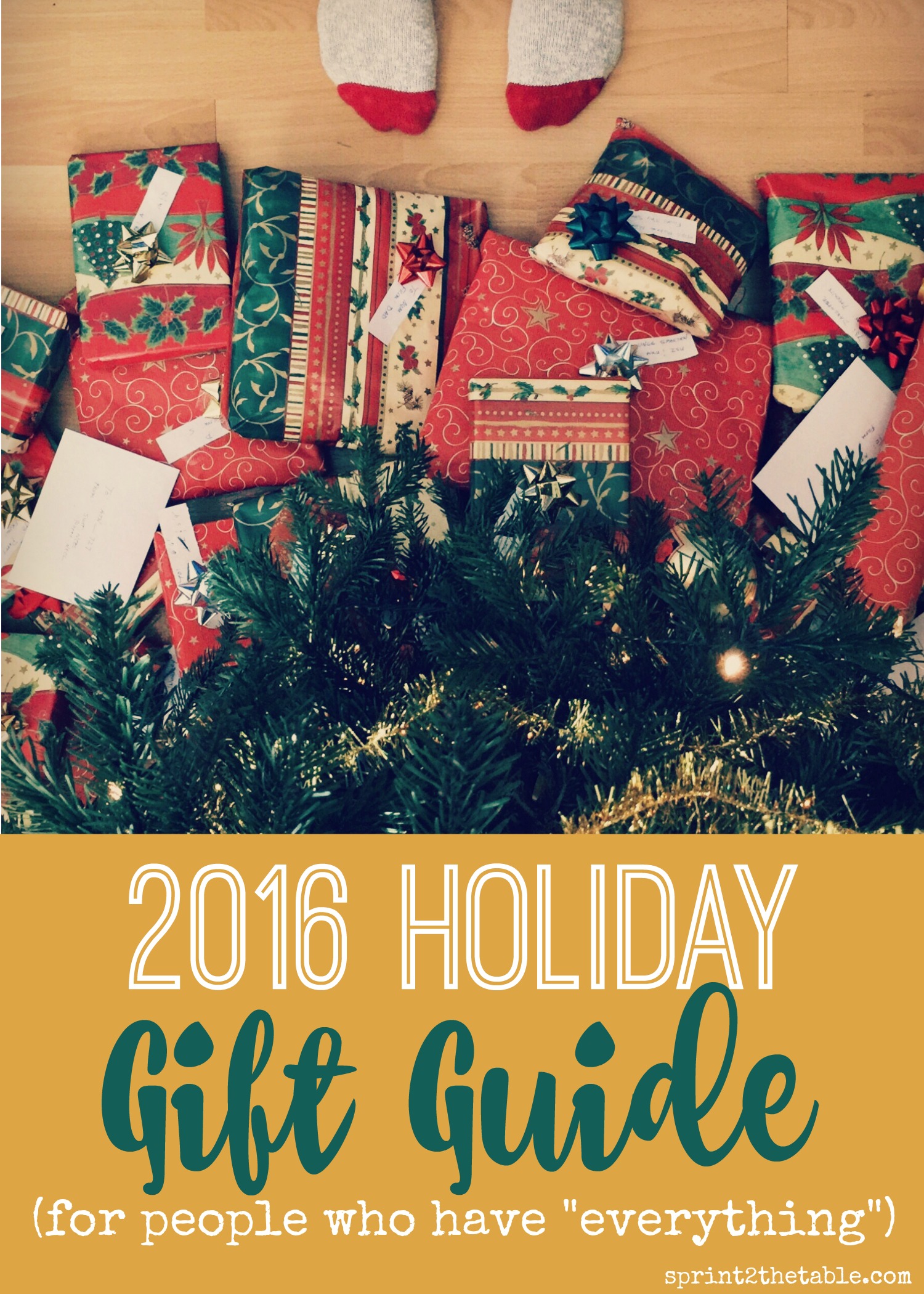 Disclaimer: While these are all products I love and/or would love to receive, this post does contain a few affiliate links.
1.  Funny Coffee Mugs
I know, I know… we all have a ton of mugs.  But these are too funny to pass up.  I couldn't decide between the foxes and the f-ing love.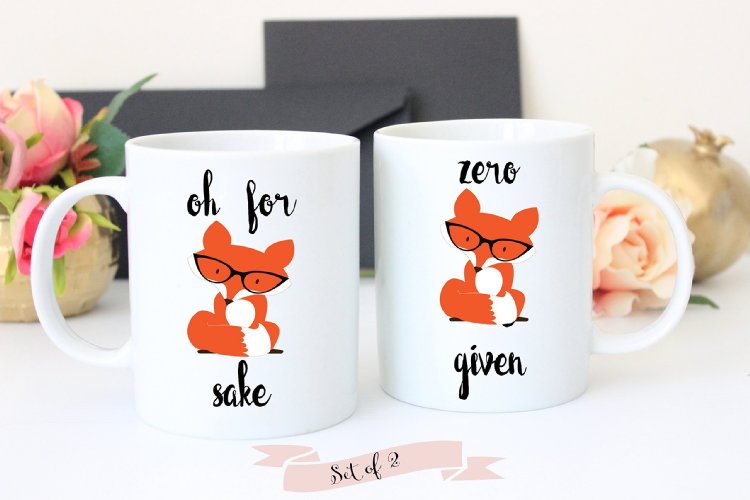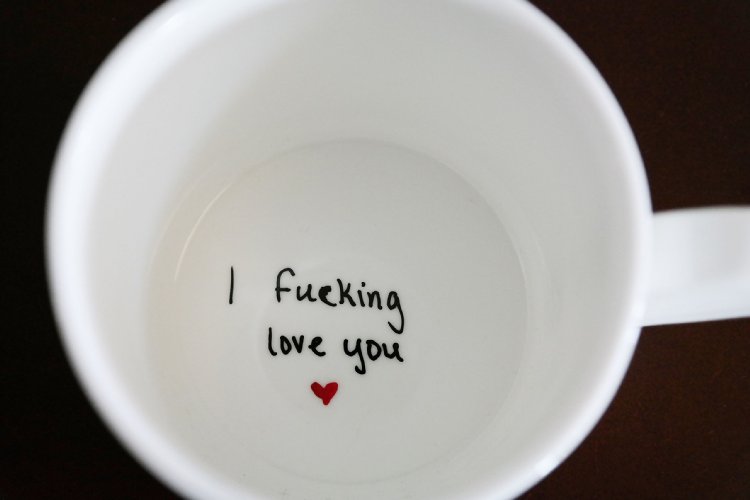 2. Sizzlefish
Sending someone a box of fish is delicious AND funny.  I've been eating Sizzlefish for 3 years now.  That's not an affiliate link – it's just fabulous.  I DID ask about a discount for readers and they've generously offered 10% off through December 18th for you all!  Just use code LAURASIZZLE10 at check out.
This company is based in North Carolina, but they will ship fish anywhere.  It's flash frozen, which means it retains its fresh taste.  I live at the beach and I still order it!  It's also pre-portioned, which makes for quick thawing and easy meals.  Take it out of the freezer in the morning, place it in the fridge, and it's ready by dinner.  In a pinch, you can run it under hot water to thaw… or I've even baked the salmon from a frozen state!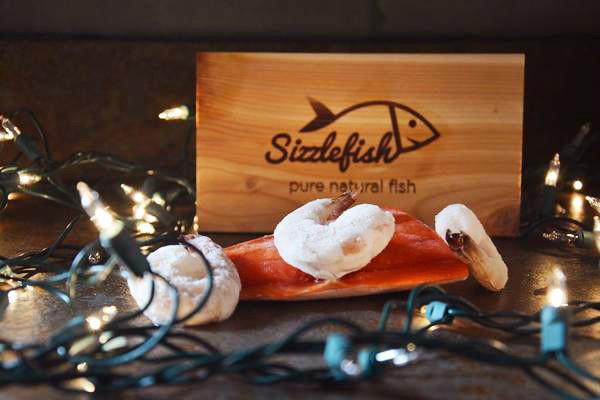 3. PopSugar Box
PopSugar Must Have boxes are like a little Christmas every month.  It's $40 a month, but you get well over $100 worth of stuff.  This Kendra Scott bracelet from my most recent box retails for $50!
I recommend buying one for yourself and one for a friend who love trying new things.  Click here to check them out and use the code SHOP5 for $5 your FIRST Must Have Box!
4. Cards Against Humanity
If you've never played Cards Against Humanity, buy this for yourself.  If you have it already, buy this for your LEAST easily offended friend (or family member – my mom plays brilliantly!).  The premise is simple – one player asks a question from a Black Card, and everyone else answers with their funniest White Card – but I guarantee you someone will end up laughing so hard that they pee a little.
Bonus: they have expander sets, so this is the gift that keeps on giving!
5. Fabletics
Fabletics is truly fabulous workout gear.  I have been gifting this for awhile now and everyone I've shared it with with loves it as well.  Fabletics capris are literally the only bottoms I work out in.  I've had a few pair for over 3 years!
I also go to work in their Fabletics gear – long black legging and a black sweater.  Add boots and a necklace and people will never know your outfit came from a fitness website.
6. Home State Slate Cheese Board
I LOVE these state cheese boards!  We entertain a lot.  With a slate cheese board, you can use chalk to label cheese and impress your guests.  Represent your home state or your current location.  It's festive for those nights you just sit home and make a dinner of cheese and wine.  Is that just us?  Either way, this board is awesome.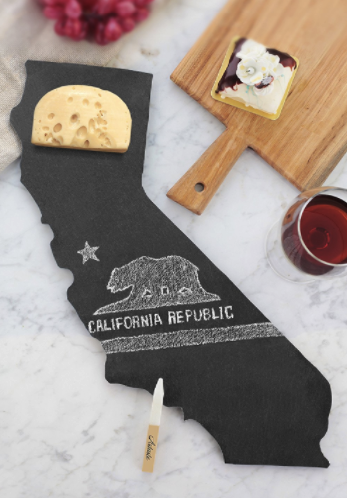 7. Donut Talk to Me shirt
Anyone else need this tank for the gym?
I'm here to work out, not to socialize.  I just want to get this over with and eat donuts.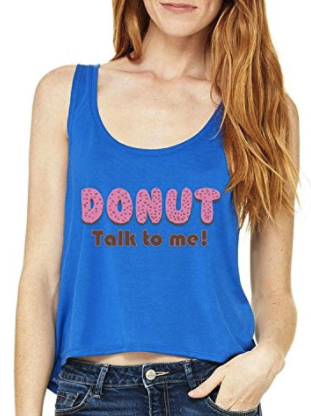 8. Unicorn Paperclip Holder
Do you have a work wife?  She needs this paperclip holder.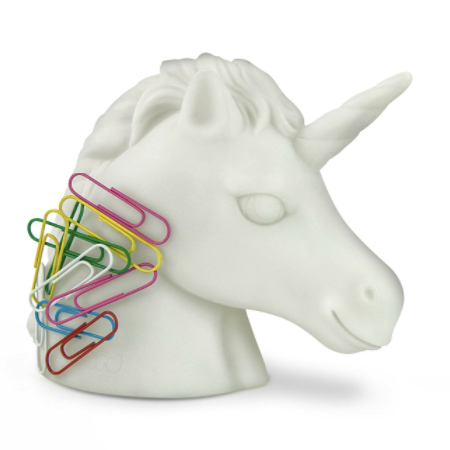 9. Veuve Cliq Call
Don't know what to get that person who has everything?  Spend $69 on this.  This is everything.
Veuve Cliq Call allows you to personalize a message for the recipient of a bottle of rosè sparkling.  Message me if you need my address for shipping. 😉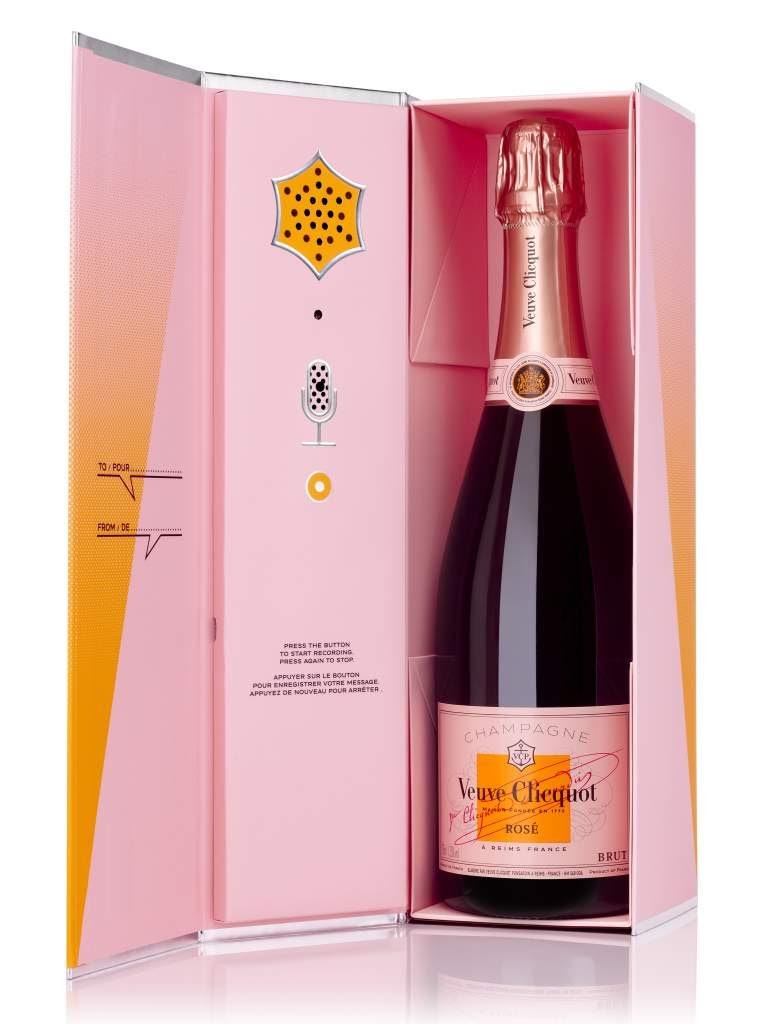 10. Pineapple Keds
Who doesn't want pineapple shoes?  These are super cute, comfy, and available on Prime for less than $40.  Bonus: they come in watermelon too!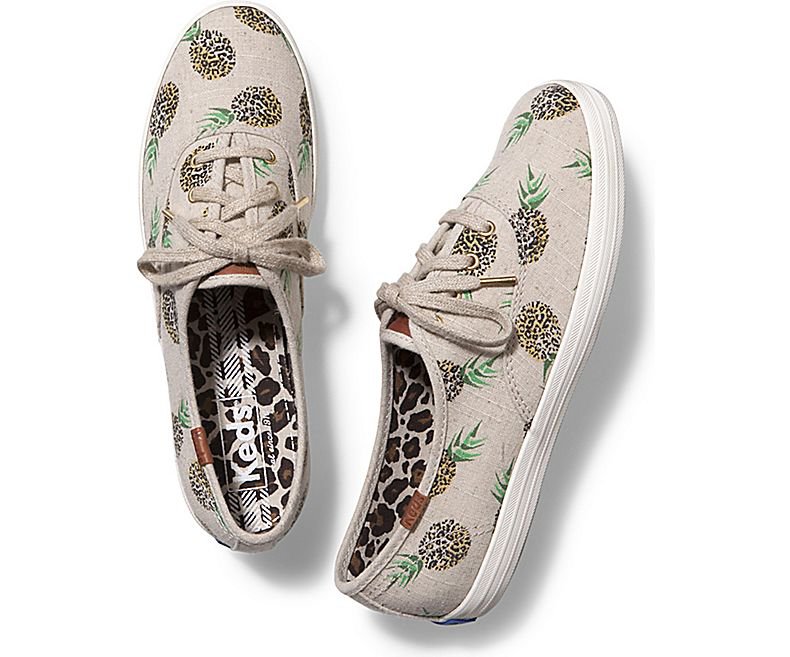 ***
Vegas and I decided to do something truly unique and oh-so-romantic this year… our gift to each other is a new couch.
What are some of your best gift ideas this year?
Did you Black Friday shop?  I went one year… never again.