Everyone seems excited about dinner this week.
You can have my turkey.
I've never been a holiday meal person.  Giant turkeys, honey baked hams, casseroles, mashed potatoes, that green bean thing with onion straws on top… you can keep it.  Don't touch my dessert though.
No, my favorite part about holidays is the morning after.  I'm a breakfast junkie.  As such, I thought I'd skip the turkey round up and put together a list of fun breakfast recipes for the family.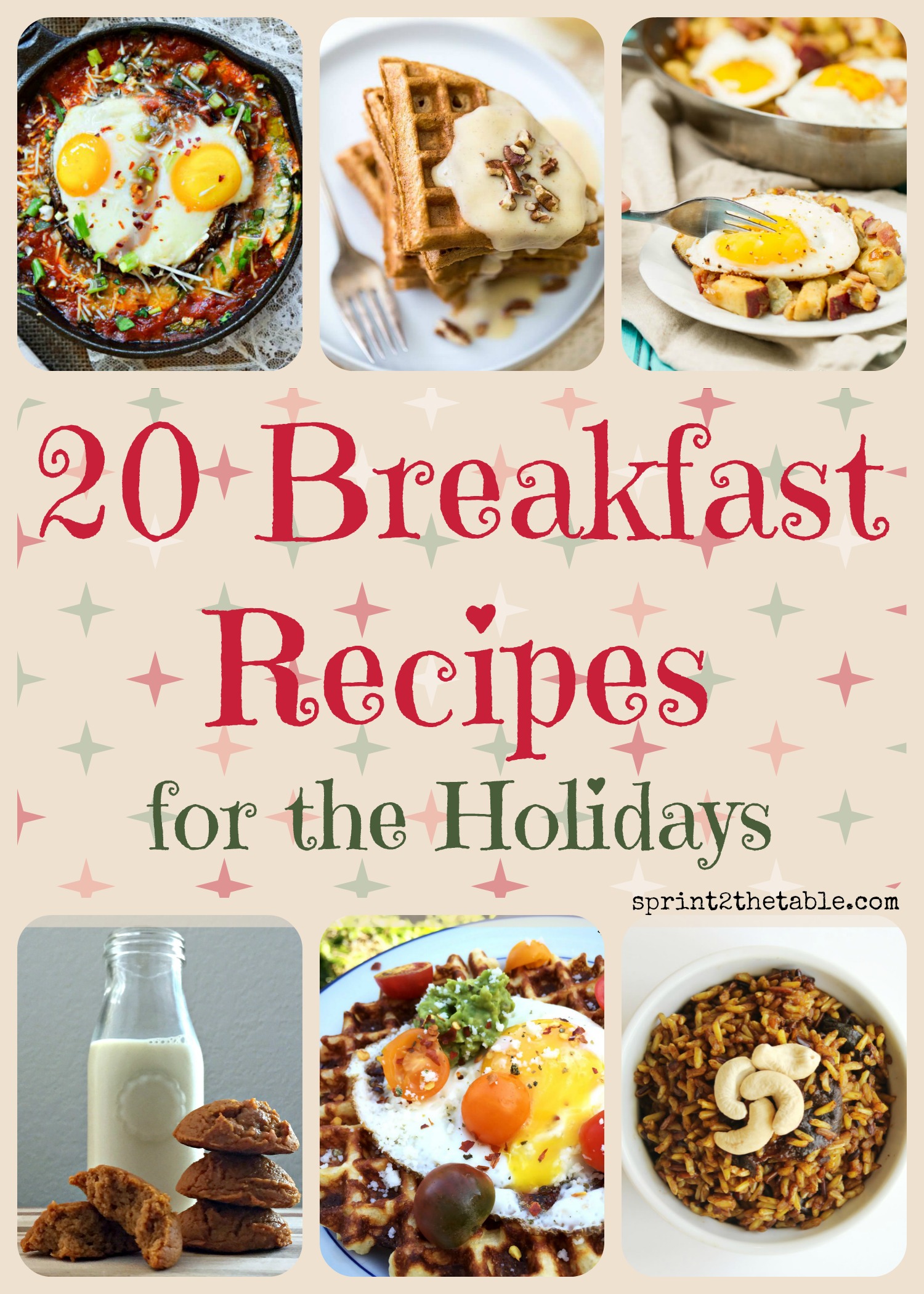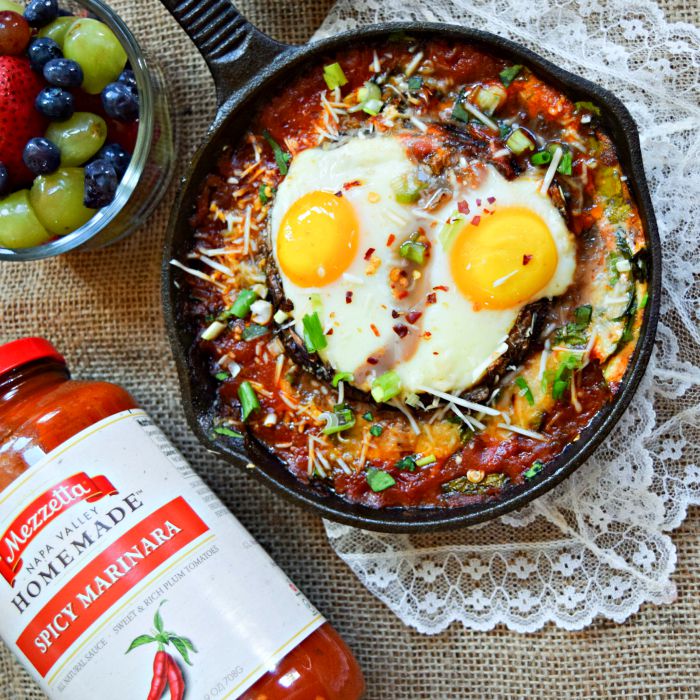 (Image and recipe from The Fit Fork.)
You all know I have a thing for egg yolks.  Add marinara and make it Italian and I get really excited.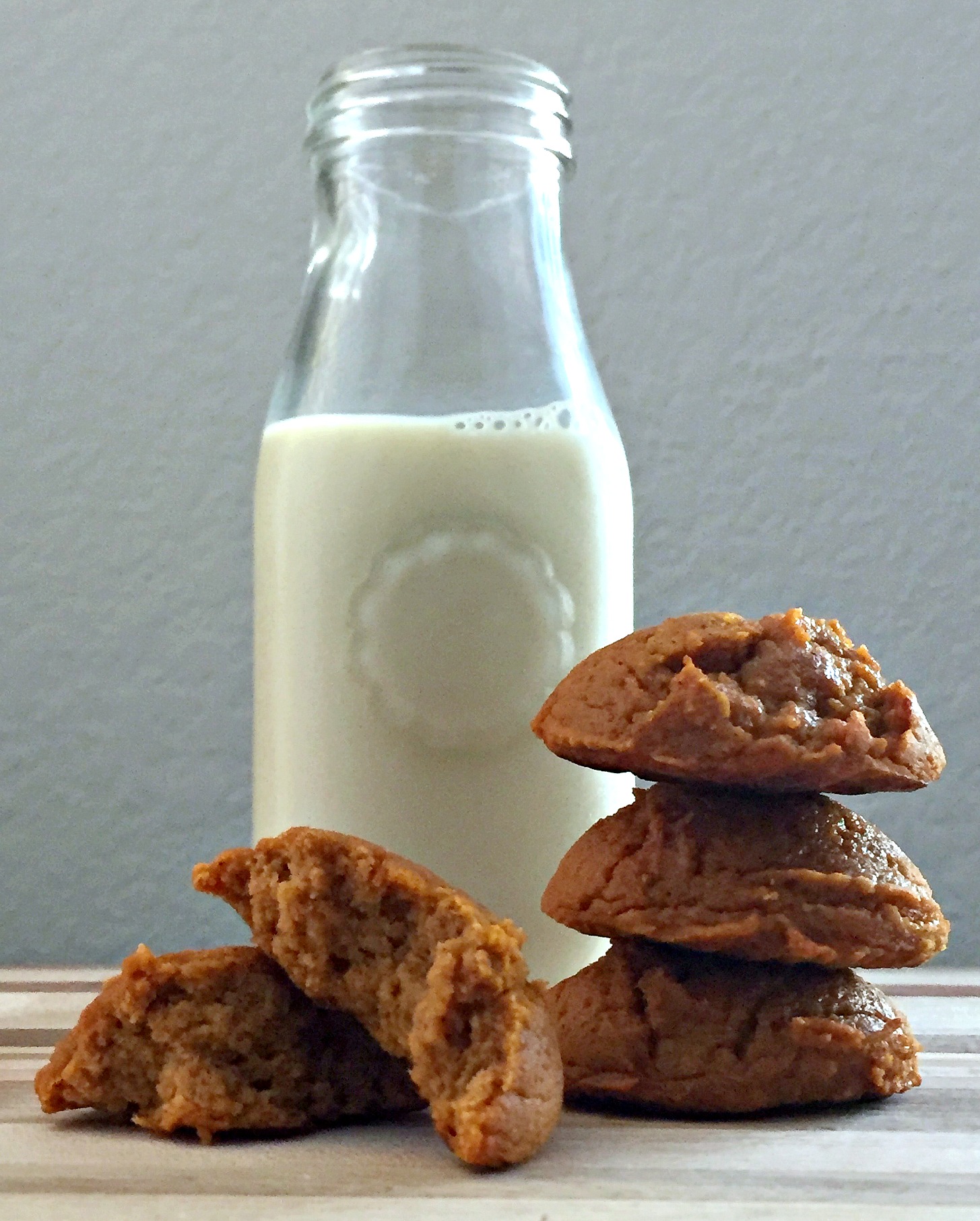 (Image and recipe from No Nonsense Nutritionist.)
Didn't get enough pumpkin pie the night before?  Have pumpkin breakfast cookies!  Side note: I also don't like pumpkin pie… but I'd house these cookies.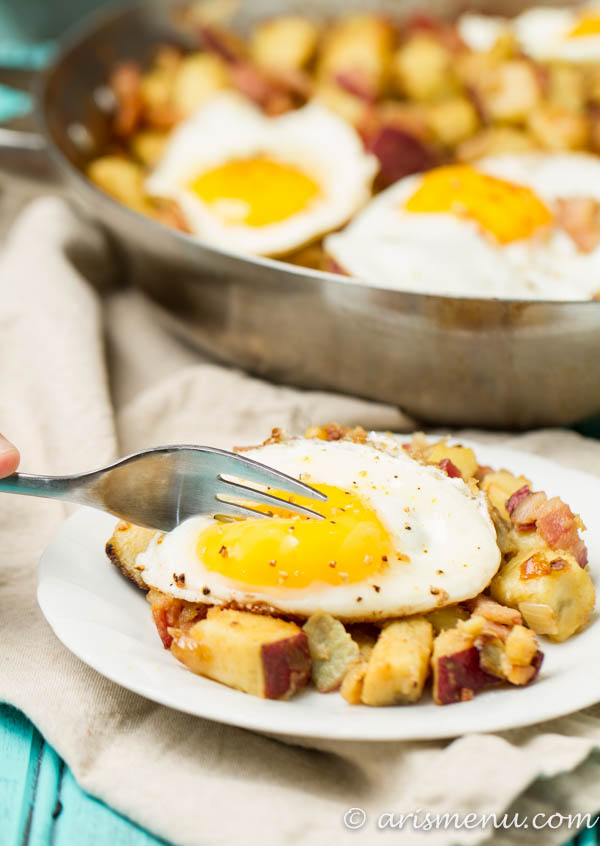 (Image and recipe from Ari's Menu.)
I actually bookmarked this to try when Ari originally posted it.  Sweet potato, bacon, and #yolkporn.  Does it get any better?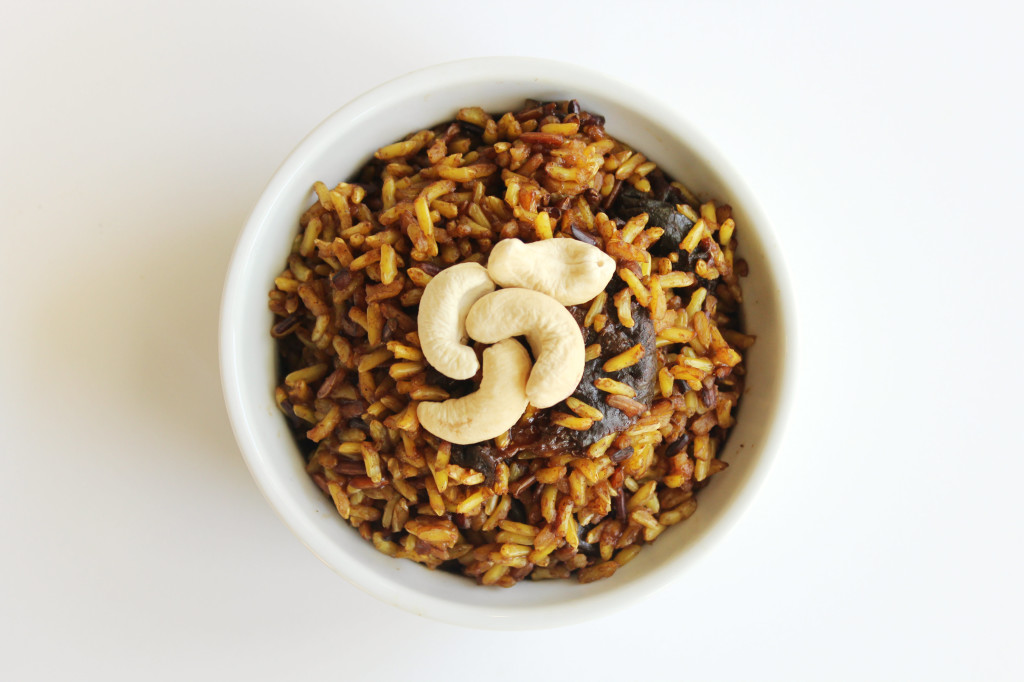 (Image and recipe from Strength & Sunshine.)
Left over rice?  This breakfast rice porridge is perfect!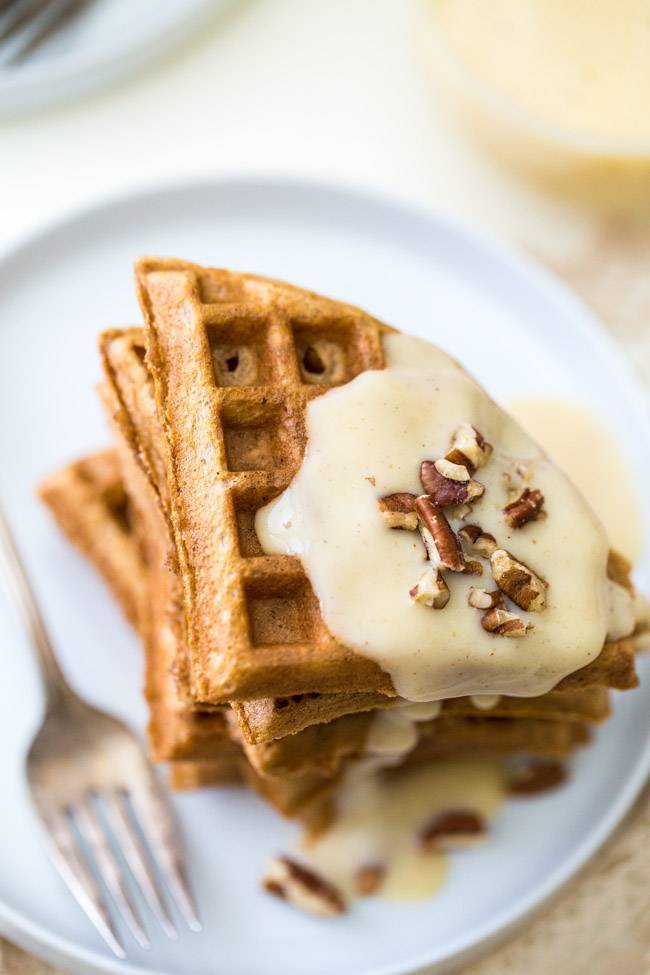 (Image and recipe from Food Faith Fitness.)
Eggnog is a holiday tradition in my family.  In the grand tradition of holiday day drinking, I think these waffles fit right in.  We won't judge you if you serve 'em with a side of brandy.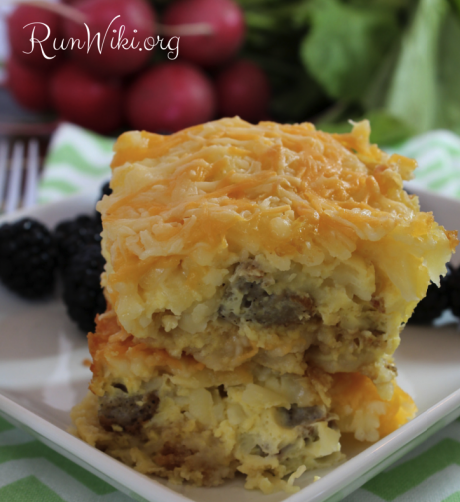 (Image and recipe from Run Wiki.)
All you need to know about this is that it's make ahead and it uses waffles.  Well-played, Lisa.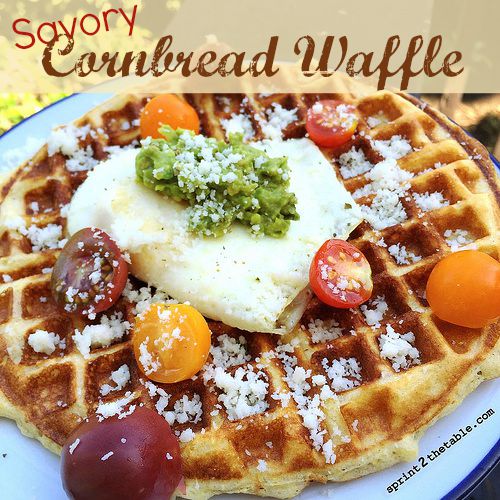 I've never been a cornbread fan, but waffles?  Pass the cornmeal!  Top it with an egg over easy and guac and you'll never miss the syrup.  Pro-tip: make a bunch in advance and turn them into sandwiches.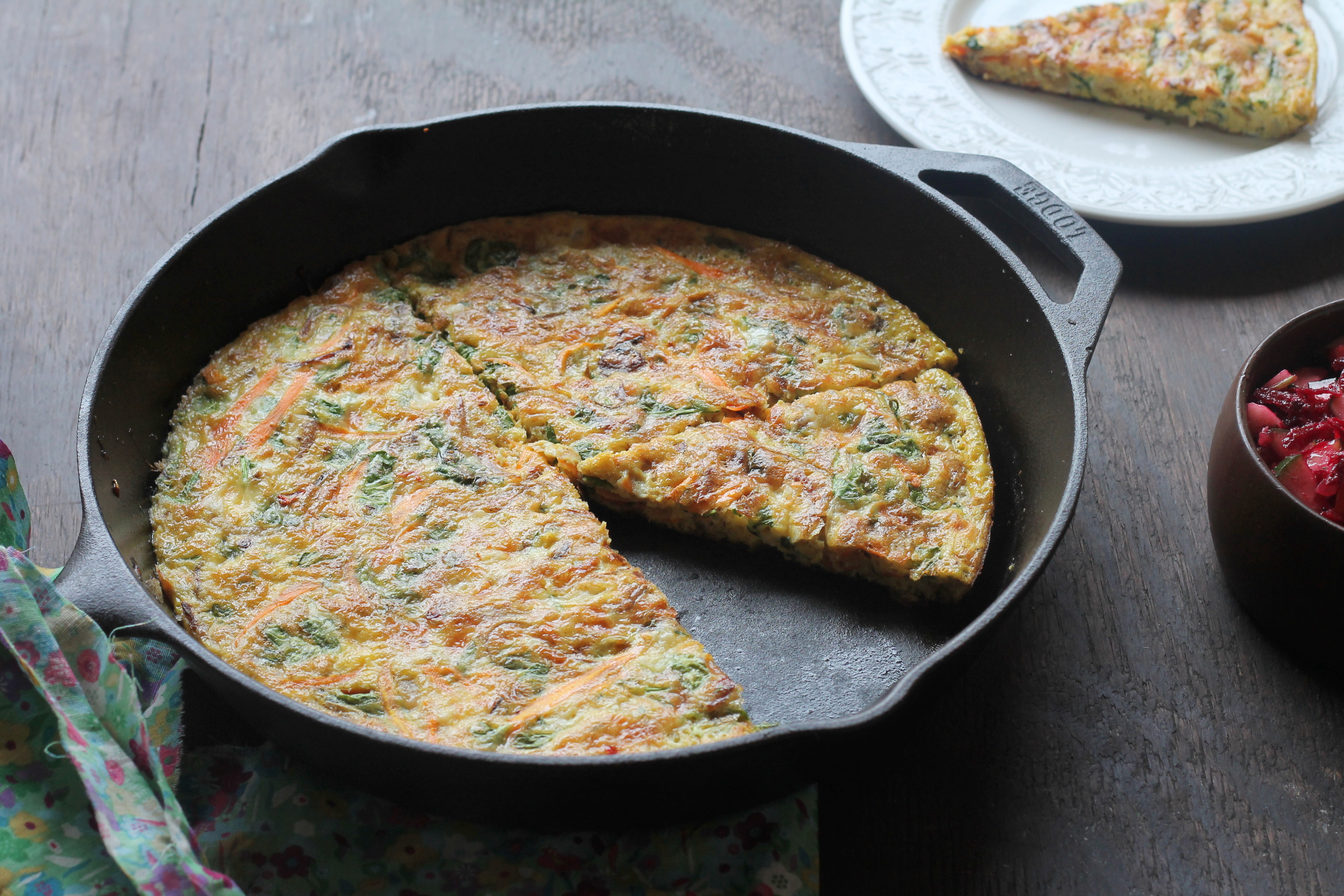 (Image and recipe from Food Pleasure & Health.)
Have you ever cooked with leeks?  It's like if onion and garlic had a baby.  I love them, but for some reason I never buy them.  Holiday time is the perfect reason to pick up a few – they're great in stuffing and with eggs creations like this frittata!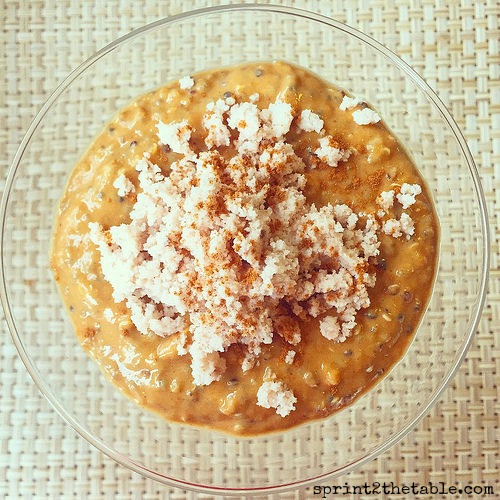 Are you making quinoa salads for you family dinner?  Pumpkin pie?  Set some of that quinoa and pumpkin puree aside for a breakfast chia pudding!  Make it the night before for a quick and easy morning meal.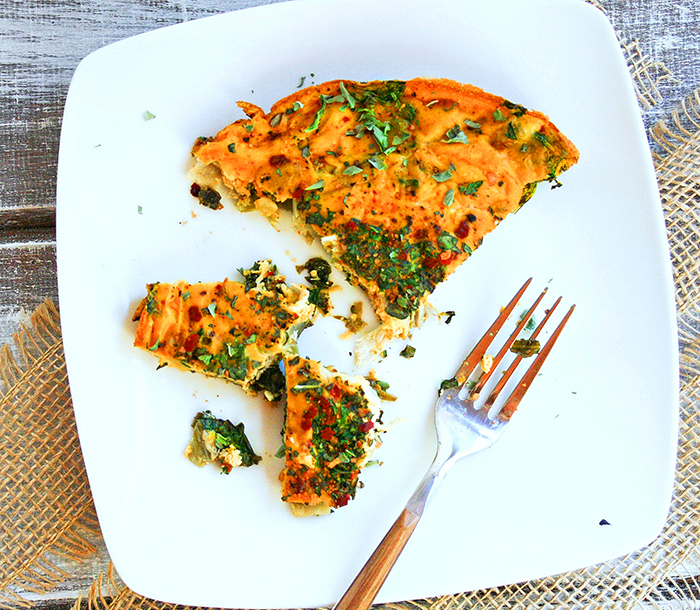 (Image and recipe from Cotter Crunch.)
My brother-from-another-mother, Lindsay, shares my dislike of turkey.  For normal people that may mean avoid it, but for us it means find  way to make it tasty.  So I trust her when she makes a turkey frittata.  Even more so when it involves pumpkin too.
A few more ideas…
11. Oat Crepes with Roasted Grapes and Goat Cheese from No Nonsense Nutritionist
12. Pumpkin Waffle French Toast from Ari's Menu
13. Gingerbread Doughnuts from Strength & Sunshine
14. Gluten-Free Fall-Spiced Pumpkin Protein Pancakes
14. Whole Wheat Pancakes with Apple Crisp Topping from Food Faith Fitness
15. Sweet Potato Waffle with Cinnamon Coconut Sauce from The Fit Foodie Mama
16. Southwestern Egg Muffins from Fitfluential
17. Reduced Sugar Slow Cooker Granola from Run Wiki
18. Red Velvet Protein Waffles (Gluten-Free)
19. Holiday Baked Oatmeal from Healthy Helper
20. Apple Carrot Protein Muffins
***
I realize I say this every year, but WHOA this year flew by.  But it was all kinds of marvelous.
What does your family make for breakfast?
Are you a turkey fan? How about the green bean thing?