Who doesn't love a quickie?
Cardio!  What are you thinking?!
In my last couple of weeks of competition prep I've added cardio.  15 minutes per day, high intensity.  Normally I run sprints but – of course – I pulled my hamstring.  No more sprints.
In effort to get my cardio in, I've had to adjust.  This week's Work It Out is dedicated to my back up plan.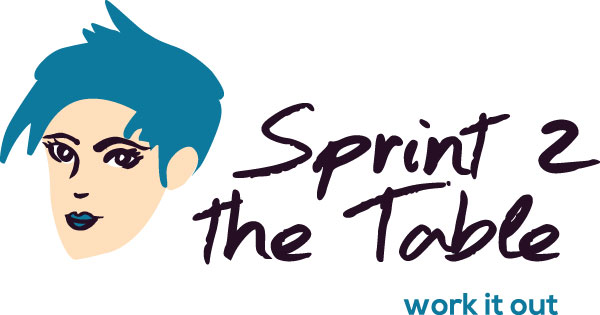 _______________________________________________________________________________________
I dislike forced cardio.  Some days when I'm antsy or when the weather is nice I love a good run, but when it's prescribed I'm less enthusiastic.
Mindset is important.  I get up in the morning and get it done.  15 minutes of fasted cardio.  15 minutes is all it takes is my mantra.  
You can do anything for 15 minutes!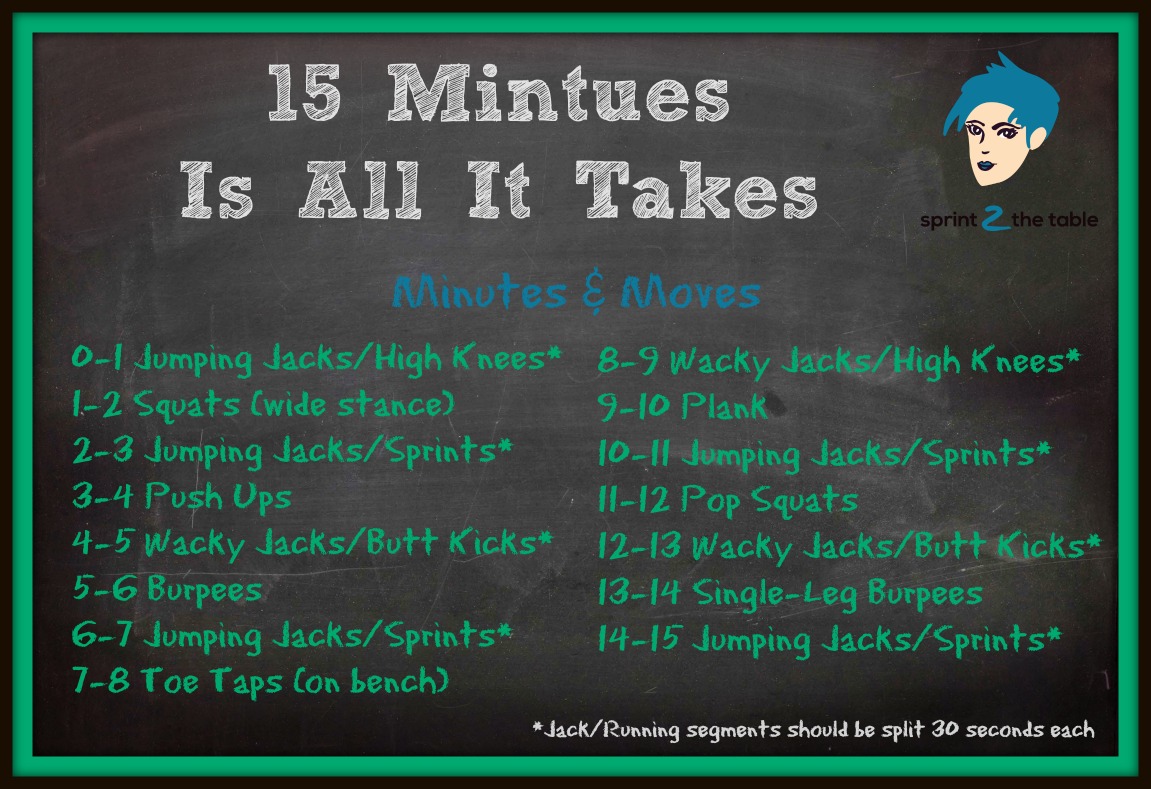 You are probably familiar with most of these moves.  When you do the jumping jack and running portions, do them quickly to ensure you keep the intensity up.
Wacky Jacks may be the one you haven't tried.  I "borrowed" it from my P90X days.  What I like about them is that they work your core too.  You start like a regular jumping jack with your hands behind head.  Then drive your elbow to the hip or knee, jumping to alternating sides.  Click here for a quick video demo.
Pop Squats I've talked about before here in the Save Your Knees Work It Out.  I love these for the burst of energy.  They are great for the buns!
Note: You can modify these movement to accommodate your specific needs or limitations.  For instance, do the push ups from your knees, or replace pop squats with regular squats.  Listen to your body.  If it hurts, stop.  NO need to be a super hero and risk injury!
***
With a few days left till my competition, I'm doing these or getting on the elliptical doing intervals, forward and backward, every day!
What is your favorite "quickie" exercise?
Do you prefer cardio or lifting?  Neither?  Both?