I'm a passionate of user of very few things.
Packing up to move makes you realize what you REALLY need.
So yeah… we're moving again.  As much as I loved the cross-country Route 66 drive, I'm relieved that this time we're just going down the street.  As I'm – once again – sifting through stuff, deciding what we need and what is just clutter, I realize there are a few things I've discovered in our first year here that I truly love.  Funny enough… it's not clothes or shoes or other "stuff."  (I've actually donated or tossed half my clothing since leaving Atlanta.  Hooray half-assed minimalism!)
The things I'm sharing today are can't-live-without items I've re-ordered more than once, and a few things that have stayed with me for at least 4 years.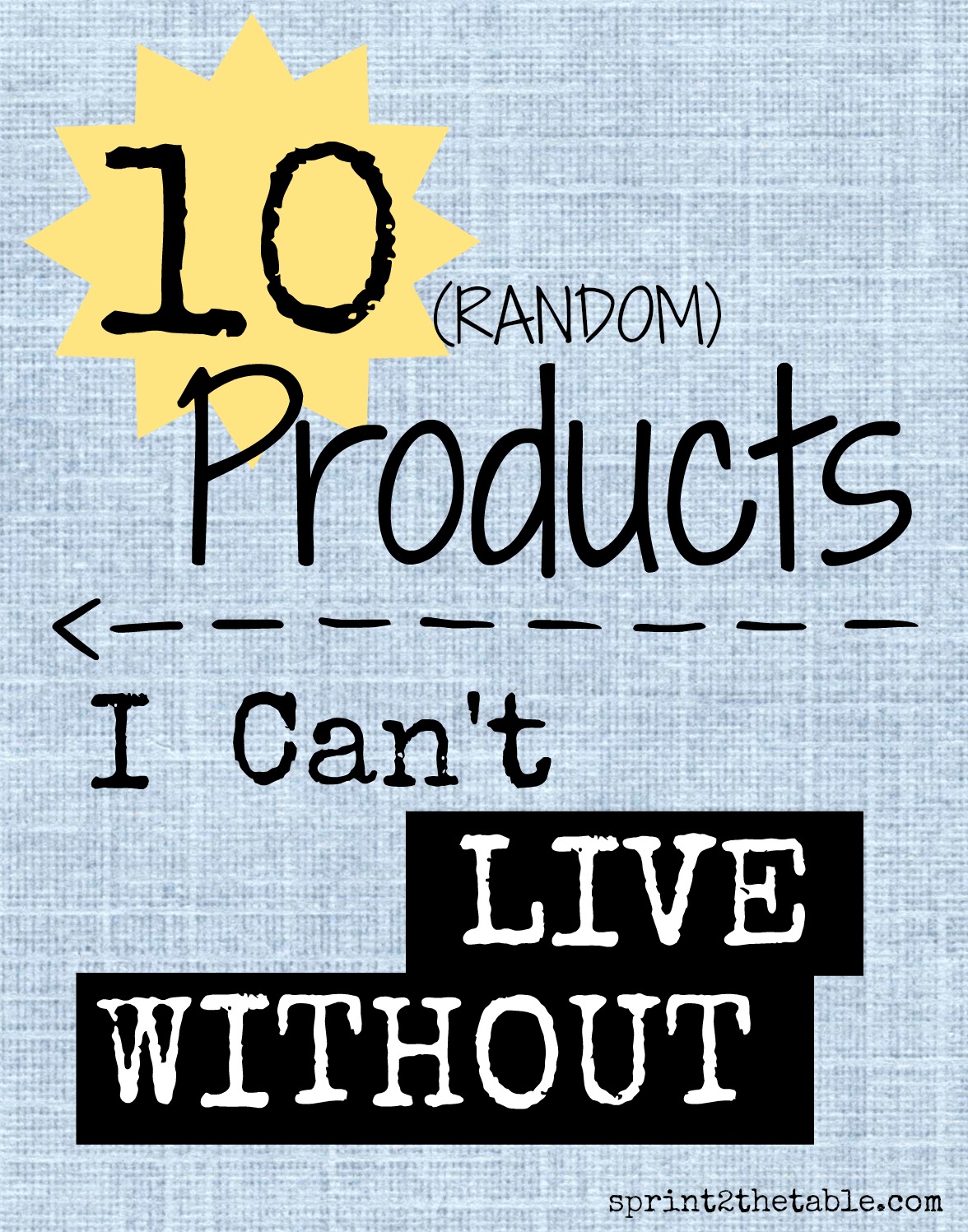 These are all products I legit love and want to share with you.  I hope this doesn't come off as one giant advertisement.  No one is paying me to write this; however, there ARE Amazon affiliate links.
The reason there are so many Amazon links (other than I'd love it so very much if you'd click through because I do get a teensy commission), is that I order everything from Amazon.  We even order toilet paper!  If you're not a Prime member, do it.  Totally worth it.
---
1. Joico Shampoo
If you have blonde hair and don't appreciate when it turns too warm/gold, you need this in your life.  I used it ever 3rd or 4th wash to make my super-blonde hair keep it's cool under tones.  The shampoo itself is purple; be careful if you have dry skin because it can turn you skin a little purple-y.
2. Amazon Fire Stick
We don't have cable anymore and this is why.  There's literally no need – you can get any movie, sport, or program you need with this teensy USB and voice-activated remote.  You can even travel with it!  It will connect to Hulu, Netflix… whatever.
Thank you to the waiter in Vegas that told us about this magical stick.  #TWSS
3. Smarty Pants Gummy Vitamins
Because I'm 12 and I like gummy bears in the morning. I get the ones with extra fiber. You really can't have too much fiber… 😉
4. Natural Calm Anti-Stress Drink
I can't live without it.  It's magnesium-based and is an amazing cure for stress, muscle, stomach, and sleep issues.  I drink it at night and it helps make sure things are *moving* in the morning.  If you know what I mean.  
I like the Lemon-Raspberry flavor the best.  Orange is good too.  Can't stand the Cherry.
5. Papaya Enzymes
These are actually for Vegas.  She has problems with gluten and dairy, yet she refuses to cut either out of her diet.  So she gets bloated.  Her tummy get upset (LOTS of matches on our bathroom… mwhahaha!).  The only thing I've found that helps here are these chewables.  No joke – in 30 mins her problems are gone.
6. Sizzlefish
Sizzlefish is another item that falls into the "been using for years" category.  And it's the only item that I don't get on Amazon! 🙂
This company is based in North Carolina, but they will ship fish anywhere.  I get it all the way out in California!  It's flash frozen, which means it retains its fresh taste.  I live at the beach and I still eat it!  It's also pre-portioned, which makes for quick thawing and easy meals.  I take it out of the freezer in the morning, place it in the fridge, and it's ready by dinner.  In a pinch, you can run it under hot water to thaw… or I've even baked the salmon from a frozen state!
Above pic is from this post 2 years ago. #proof
7. Growing Naturals
I know I pimp them all the time, but I truly love Growing Naturals.  I've been a addict user for 5+ years now and it's a staple in my house.  Even Vegas says it's the best and she hates healthy stuff!
Try the chocolate rice protein.  It's my all-time favorite.  I love it in my Red Velvet Mugcake.  If you're more of a vanilla person, try it in these Apple Carrot Muffins!
8. Vitamix
My baby is 4 years old an going strong.  I literally use it very day… and you couldn't pry it out of my cold, dead hands.
It can turn any protein shake into ice cream (my -go-to after a workout), or it can whirr to fast that it makes a hot soup like this Creamy (Tofu) Tomato Basil Soup.
9. Spiralizer
This little handheld spiralizer makes life so much easier.  I'm big on minimal clean up, so it has been clutch for making perfect zucchini noodles (like in this lightened up scampi) without having to drag a big piece of kitchen equipment out.
10. C4 Pre-Workout
We refer to this pre-workout is as crack.  I can't only take a half scoop, but Vegas goes for the full monty.  If you're ever trying to get to the gym but feeling sluggish, one hit of this and you'll be bouncing off the walls.  It does have Beta Alanie in it (the stuff that makes you tingly), but just taking half a scoop makes it more tolerable for me.
It's a bit pricy, but I get 60 servings out of a 30 serving container so I think it's worth it.  I like the watermelon flavor best.
***
These are all truly marvelous products.  And I can't wait to keep them ALL in our marvelous new place.
What's the weirdest thing you order online?  I think the toilet paper does it for us.  
What products are you loving lately?